Wright states case, returns to Mets lineup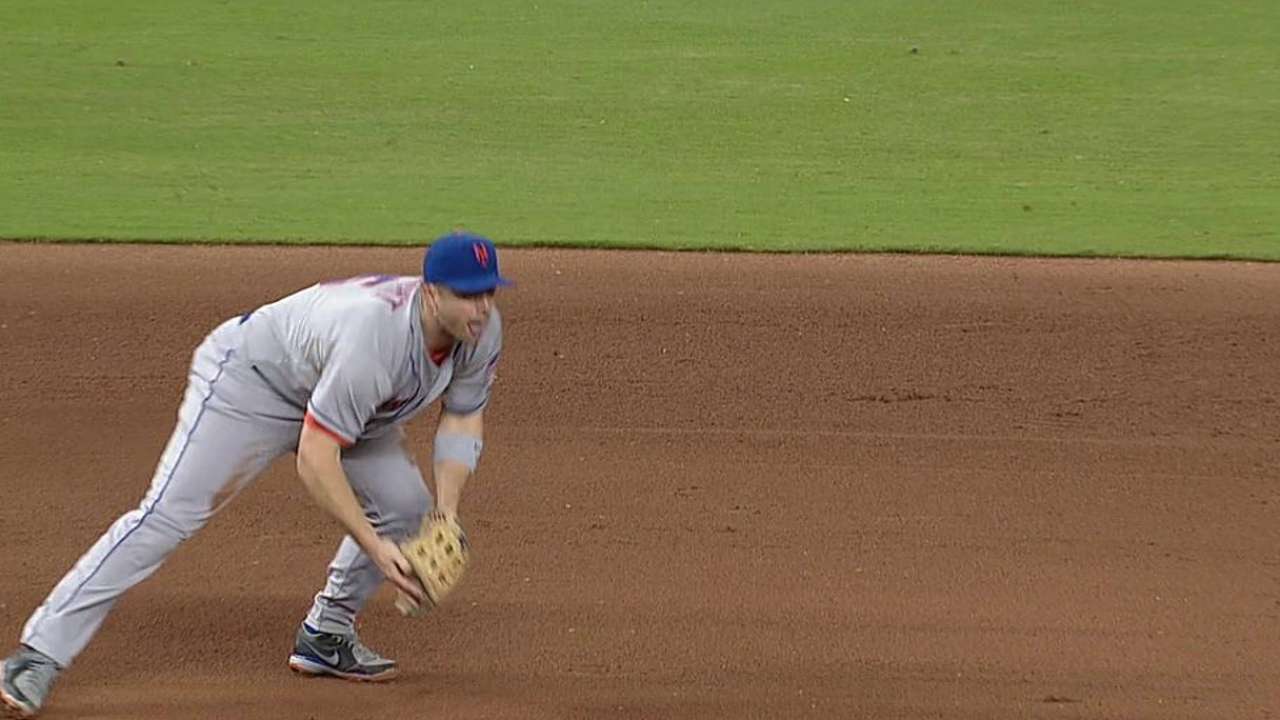 MIAMI -- Three hours prior to Tuesday's first pitch against the Marlins, Mets manager Terry Collins expressed some hesitancy over testing David Wright's sore neck in the starting lineup. Because the Mets have a scheduled off-day on Thursday, Collins said, benching Wright for the rest of the series in Miami might have been prudent.
But Wright is not the type of player who signs off on such plans easily. So when the Mets finally posted their starting lineup, Wright was back in it, batting third.
"He said he wants to try it," Collins said shortly before making his final decision. "But it's going to be a decision that he has to make along with us of, 'Are we sacrificing five more days if he plays and it gets worse, or is it going away and it's not going to get worse?'"
Wright finished the game 0-for-4 at the plate, but made a diving play on defense and said afterward that he felt well enough to play again Wednesday.
Though the third baseman sat out Monday's game with a stiff neck, he approached Collins around the eighth inning to say he felt strong enough to pinch-hit, which he ultimately did in the 13th. That allowed Wright to maintain his status as one of three Mets -- Daniel Murphy and Ruben Tejada are the others -- to appear in all 25 of the team's games this season.
Anthony DiComo is a reporter for MLB.com. Follow him on Twitter @AnthonyDicomo. This story was not subject to the approval of Major League Baseball or its clubs.