Valdespin not yet showing consistency at the plate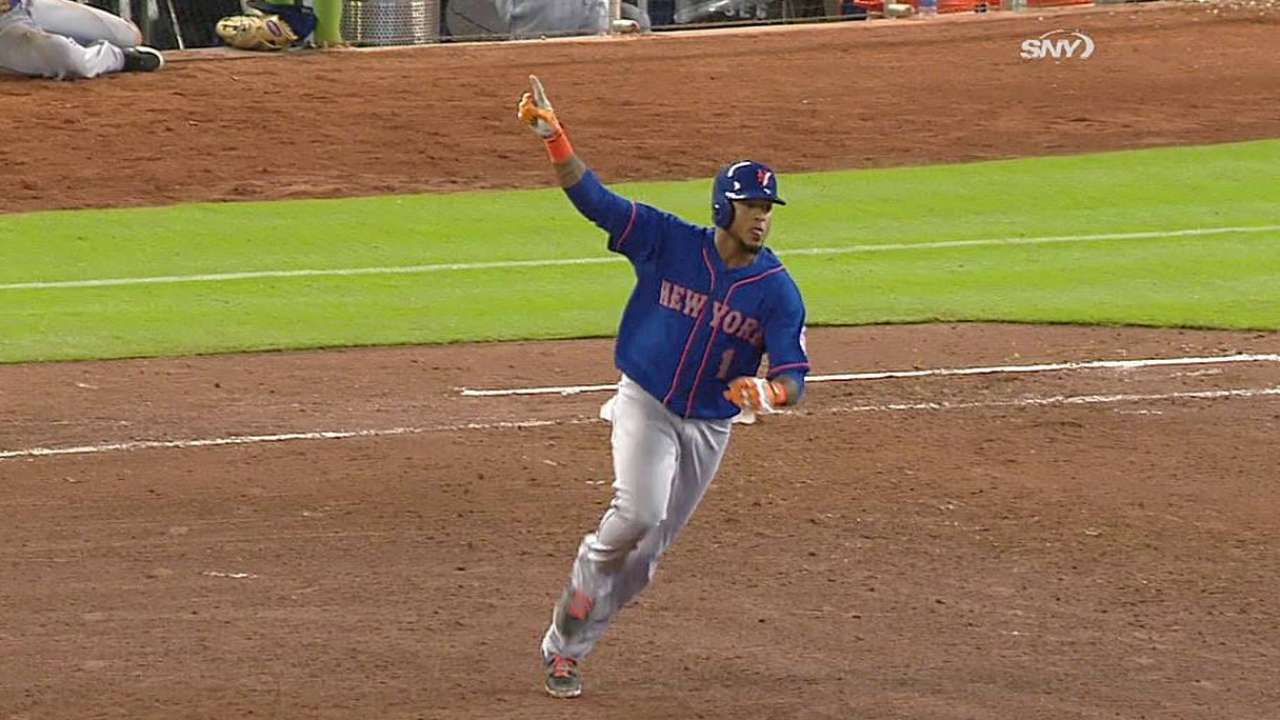 NEW YORK -- The Mets are still waiting for the real Jordany Valdespin to assert himself. New York's mercurial young outfielder has come up with some big hits in his first two seasons in the Major Leagues, but manager Terry Collins is still hoping to see some consistency from Valdespin.
Valdespin has hit four of his 10 career home runs in "late and close" situations, but the 25-year-old hasn't been able to convert his flair for the dramatic into everyday production. Valdespin is a .253 hitter as a starter and a .220 hitter in reserve, complicating a decision on how to use him.
"He thrives on that big stage," said Collins. "He's shown it the two years that he's been here. You pick out that situation where he can come up and do damage, and he seems to do it. When he's in the lineup a lot, he sometimes lets one at-bat hurt the next one instead of staying within himself."
Valdespin is batting just .246 this season, and he's managed to play in 25 of the team's first 28 games. But he hasn't taken a job and made it his own. The Mets optioned Colin Cowgill to Triple-A Las Vegas and recalled Andrew Brown recently, giving them another player in the outfield mix.
Lucas Duda has been good enough to make a full-time claim on left field, and Mike Baxter and rookie Juan Lagares have been vying for playing time in the outfield mix. Valdespin will continue to get chances, and the Mets hope that he'll soon be able to put it all together.
"He's a young guy. He's an emotional guy," said Collins. "He plays with great passion. We're trying to get him to understand that each and every day is a different day. You kind of forget about yesterday and today's a new challenge. When he comes off the bench, he realizes that."
Spencer Fordin is a reporter for MLB.com. This story was not subject to the approval of Major League Baseball or its clubs.