Ike comes up clutch off bench before Friday's start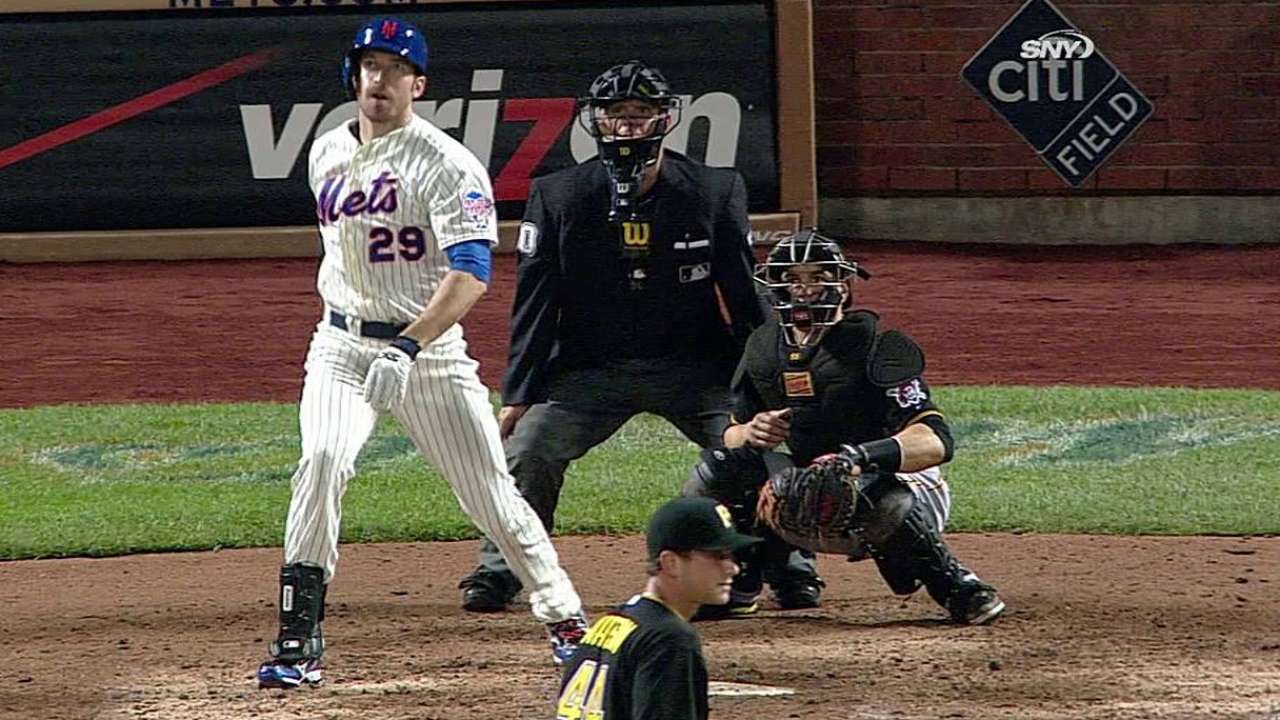 NEW YORK -- A run of left-handed pitchers had Mets manager Terry Collins stressing over his lineup in advance of this weekend's four-game series against the Pirates.
Desperate to help Ike Davis emerge from his season-long funk, Collins said he wrestled with the decision to bench his first baseman Thursday against left-hander Jeff Locke. Then Davis went ahead and came through anyway, hammering a tiebreaking double into center field in the seventh inning after entering as part of a double-switch. The Mets went on to win, 3-2, on Mike Baxter's walk-off, pinch-hit single.
"That credit goes to the players," Collins said of his managerial decisions. "All that stuff goes to the guys who execute and play."
Davis, who entered Thursday's play with a .170 average and four home runs in 29 games, is scheduled to return to the starting lineup Friday against another lefty, Wandy Rodriguez.
"You've got to figure out some spots," Collins said. "When you try to pick your spots, it's difficult, because I want the guy in the lineup. I want him in there because I know, when he gets it going, he's going to make a big difference. But each and every day it's still about, 'How can we win this game today?'"
Collins believed the Mets had their best shot Thursday by using Justin Turner, not Davis, at first base. While Davis holds a .152 average and .442 OPS in 33 at-bats against left-handed pitching this season, Turner entered Thursday's play with .391 and .895 marks in 23 at-bats off lefties.
Turner finished 1-for-2 with a walk, while his insertion into the lineup was part of a greater plan to find him more playing time. Collins has expressed hesitancy to use the utilityman in the outfield, where Turner made his first career appearance as a late-inning sub on Wednesday.
Instead, Turner's starts should continue to come mostly at first base, at the direct expense of Davis.
"It's very hard," Collins said. "It comes with the territory here, and that's what this job is, to make some difficult decisions. When you've got a player like Ike who's struggling, you've got to get him in the lineup to get him going, and yet we're trying to do some balance here by winning some games."
Anthony DiComo is a reporter for MLB.com. Follow him on Twitter @AnthonyDicomo. This story was not subject to the approval of Major League Baseball or its clubs.