Mets enjoying pinch of success with Baxter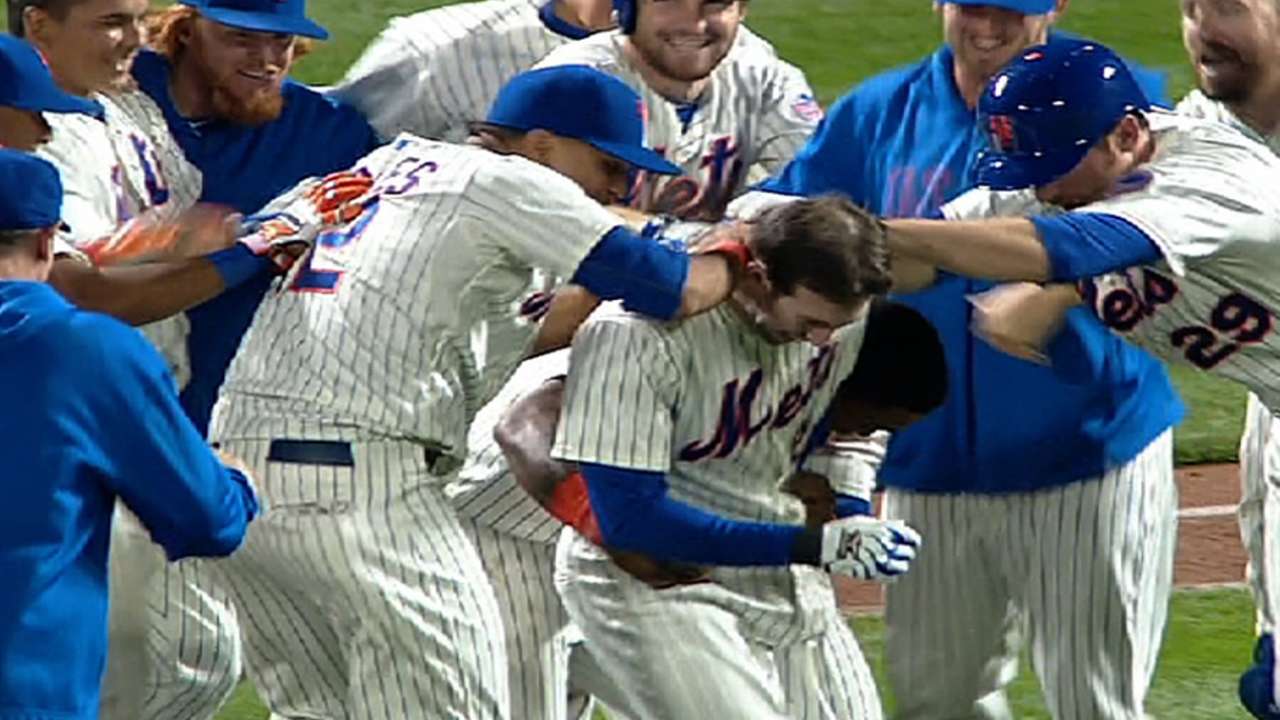 NEW YORK -- Mike Baxter's pinch-hitting routine begins in the fifth inning of games, when the spare outfielder moves from his seat on the dugout bench to an indoor cage near the clubhouse door.
Baxter begins stretching and takes a few hacks in the cage. All the while, he keeps a close eye on who is warming in the opposing bullpen, watching video on those pitchers if it is available. Once he has a decent idea of whom he might face, Baxter generates a game plan.
"If I'm not in the lineup, then my job that night is to come in and try to give a good at-bat," Baxter said. "Every one of us, whether you're starting or coming off the bench, the goal is to have good at-bats."
With due respect to Jordany Valdespin, who has carved his own local legend with a series of pinch-hit home runs over parts of two seasons in Flushing, it is Baxter who has been the team's best pinch-hitter during that span. The Queens native is 5-for-9 off the bench this season, with two doubles and two walk-off hits. Dating to last year, he is batting .485 with eight extra-base hits and 10 RBIs in 35 pinch-hit at-bats.
Not only is that batting average the best of anyone in baseball with even half that number of pinch-hit at-bats, it is more than twice the league average of .222.
"One of the things that make the real good pinch-hitters is they pay attention," manager Terry Collins said. "They keep themselves ready during the game. They watch the game, the flow of the game, and kind of get an idea of what the other team is doing to get people out."
Anthony DiComo is a reporter for MLB.com. Follow him on Twitter @AnthonyDicomo. This story was not subject to the approval of Major League Baseball or its clubs.