Wright says he's fine despite sore left knee
Exits Friday's loss after batting in eighth inning before Saturday's matinee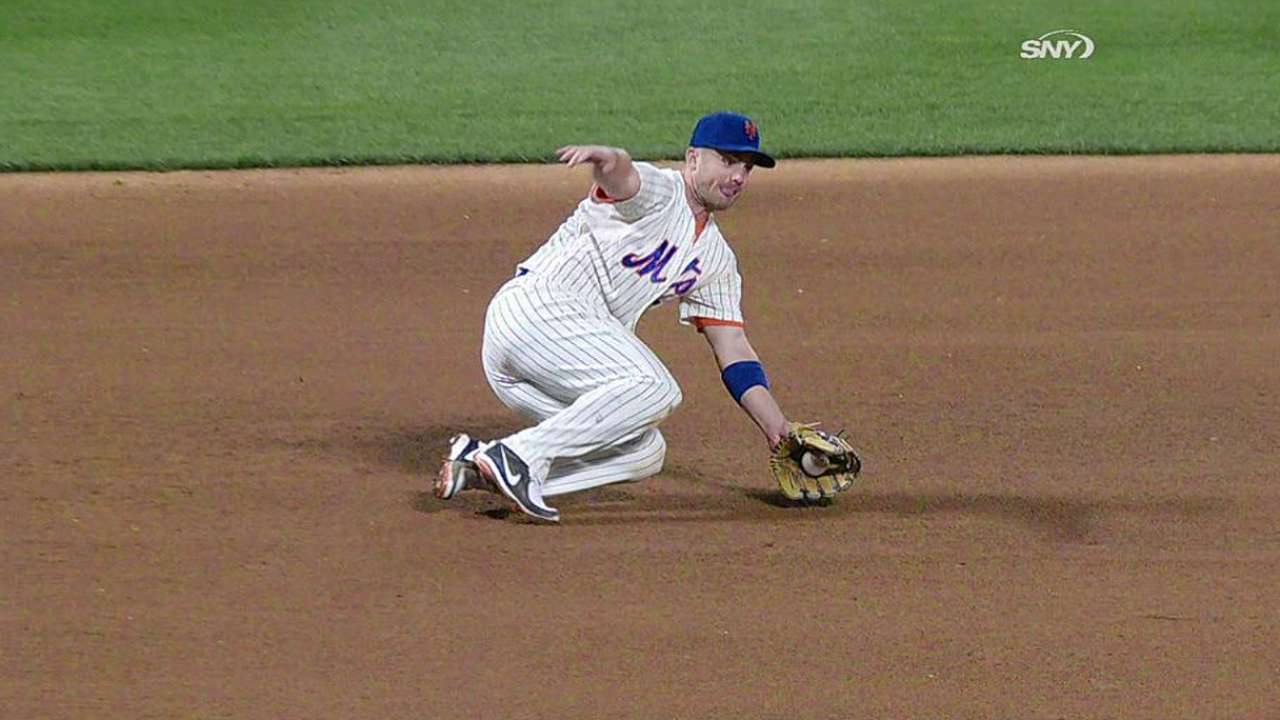 NEW YORK -- Always eager to play through injuries, sometimes to a fault, David Wright was not about to let a sore left knee sideline him on Friday against the Pirates.
Wright fouled a ball off the inside of his left knee in his first at-bat, but remained in the game for seven more innings. The third baseman doubled and singled in subsequent at-bats, departing after hitting into a double play to end the eighth inning of a five-run game.
"When he made the last out, I just said, 'Go get some ice on it, we're coming back in 14 hours,'" manager Terry Collins said. "'Go get ready for tomorrow.'"
Despite the short turnaround between Friday night's loss and Saturday's matinee, Wright downplayed the notion that he may need time to nurse his knee on the bench. He, Daniel Murphy and Ruben Tejada are the only Mets to appear in all 32 of the team's games this season.
"I felt progressively better as the game went on," Wright said. "I think the more I moved around the better it felt. I'm sure it will swell up a little bit, but I'll be fine."
Anthony DiComo is a reporter for MLB.com. Follow him on Twitter @AnthonyDicomo. This story was not subject to the approval of Major League Baseball or its clubs.