Shorthanded bullpen 'major' issue for Mets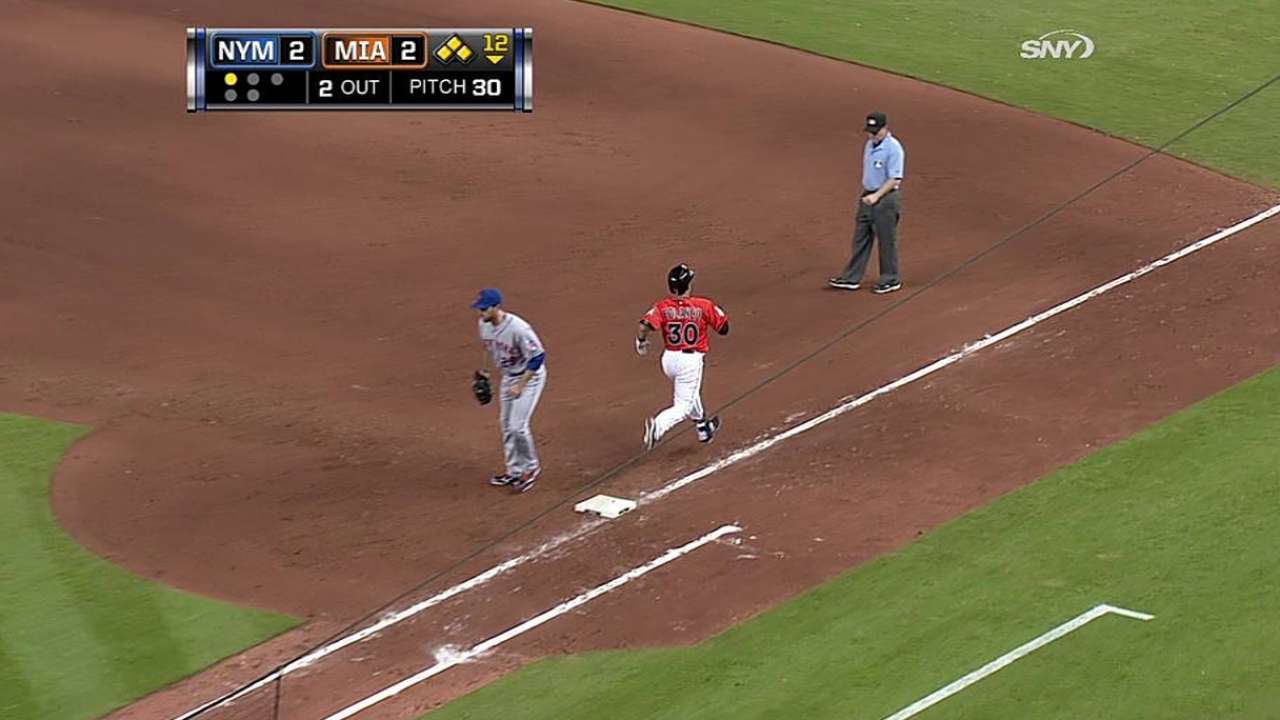 NEW YORK -- Yet another brief starting pitching performance Saturday left the Mets desperately searching for healthy bullpen arms.
The Mets plan to call up a reliever prior to Sunday's series finale against the Pirates, after Jon Niese became their second consecutive starter to last fewer than five innings. New York's starting pitchers have averaged exactly five innings per start since Matt Harvey went nine in a game last Tuesday.
"It's a pretty big problem with our bullpen shot," manager Terry Collins said. "It's created a major issue for us."
Right-hander Jeurys Familia was unavailable Saturday for the third straight game, leaving Collins with a shorthanded bullpen -- so shorthanded that he used Scott Atchison in the middle innings of the game, despite a pregame vow to avoid the right-hander.
Collins classified Familia as "still day to day" with a bout of right biceps tendinitis, though there is a good chance he will land on the disabled list to make room for the incoming reliever -- likely submariner Greg Burke, who broke camp with the team but struggled in April.
"We're trying to make sure we don't ruin our bullpen before we get to June," Collins said. "That's why, to be honest, it's important that our starters get us a little deeper. When you're short a guy in the 'pen like Familia, you can wear some of those other guys out. Now when you really need them, they're not 100 percent."
The Mets initially believed former closer Frank Francisco could have been a solution, but Francisco did not throw his routine bullpen session Saturday as scheduled. There is no timetable on when Francisco, who has been nursing inflammation in his surgically-repaired right elbow since mid-February, may be ready to rejoin the Mets.
Anthony DiComo is a reporter for MLB.com. Follow him on Twitter @AnthonyDicomo. This story was not subject to the approval of Major League Baseball or its clubs.