Sore knee doesn't keep Wright from starting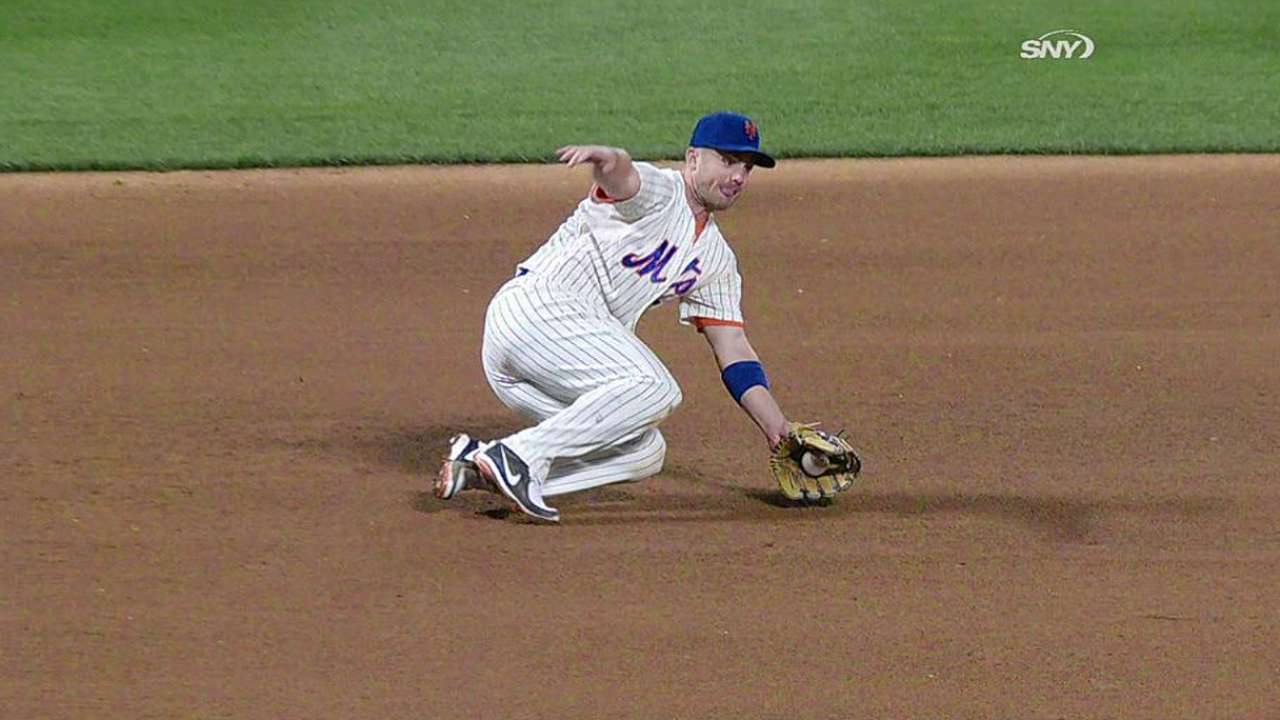 NEW YORK -- As promised, David Wright was back in the Mets' starting lineup on Saturday, half a day after fouling a ball off the inside of his left knee. Though Wright admitted that he expected to be sore from the play, it was not nearly enough to keep him out of the lineup.
"You can't foul it off like that off the inside of your knee without being stiff," manager Terry Collins said. "I'm sure he'll be stiff but he plays through a lot, so he'll be OK."
Wright played seven more innings after fouling a Wandy Rodriguez pitch off his knee on Friday evening, finally departing in a five-run game in the ninth. He is one of three players to appear in all 33 of the Mets' games this season.
Wright entered Saturday's play with a .306 average, five home runs, 23 RBIs and six stolen bases. His .976 OPS ranked eighth in the National League.
Anthony DiComo is a reporter for MLB.com. Follow him on Twitter @AnthonyDicomo. This story was not subject to the approval of Major League Baseball or its clubs.