Mets fans' spirit shows during Banner Day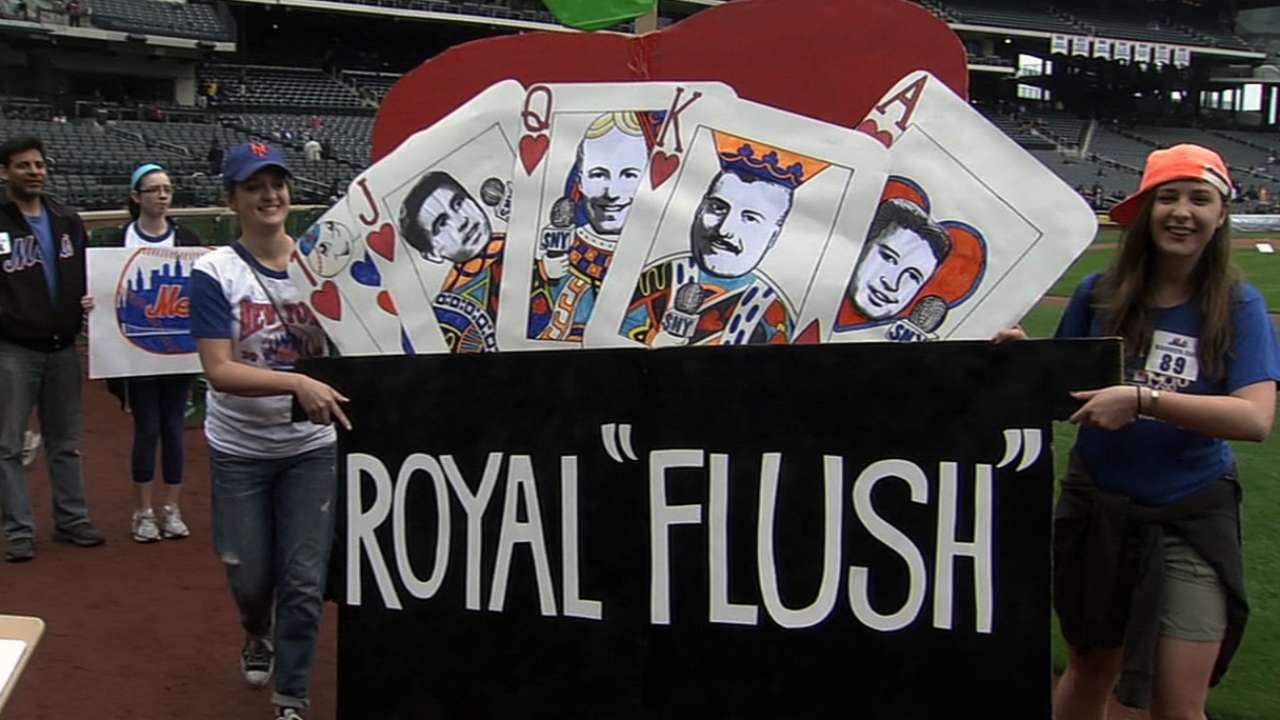 NEW YORK -- From start to finish, the banner took a week to complete.
Tim Betts of Farmingdale, N.Y., sketched the outline, which included drawings of Shea Stadium, Citi Field and the Home Run Apple that has found a home in both. Kelly Betts did the painting, vibrant colors of blue and red.
Those two joined Denise Betts, who rigged the apple for movement, and Rebecca Waddington, of Rockville, Md., in showing off their winning banner Saturday at Citi Field.
"We did Banner Day last year," Kelly Betts said. "We were excited for it to come back, because it was something we enjoyed as kids. We felt last year that we didn't quite get the attention, so we wanted to make sure that we did something this year to get attention."
"We wanted to stand out," said Denise.
For their effort, the foursome received seats to a future game at Citi Field complete with scoreboard recognition, invitations to watch batting practice on the field, and an autographed Matt Harvey jersey.
The Mets resurrected Banner Day, an old Shea Stadium tradition, last summer, inviting fans to decorate signs with messages of team spirit.
Anthony DiComo is a reporter for MLB.com. Follow him on Twitter @AnthonyDicomo. This story was not subject to the approval of Major League Baseball or its clubs.