Collins speaks out about Valdespin incident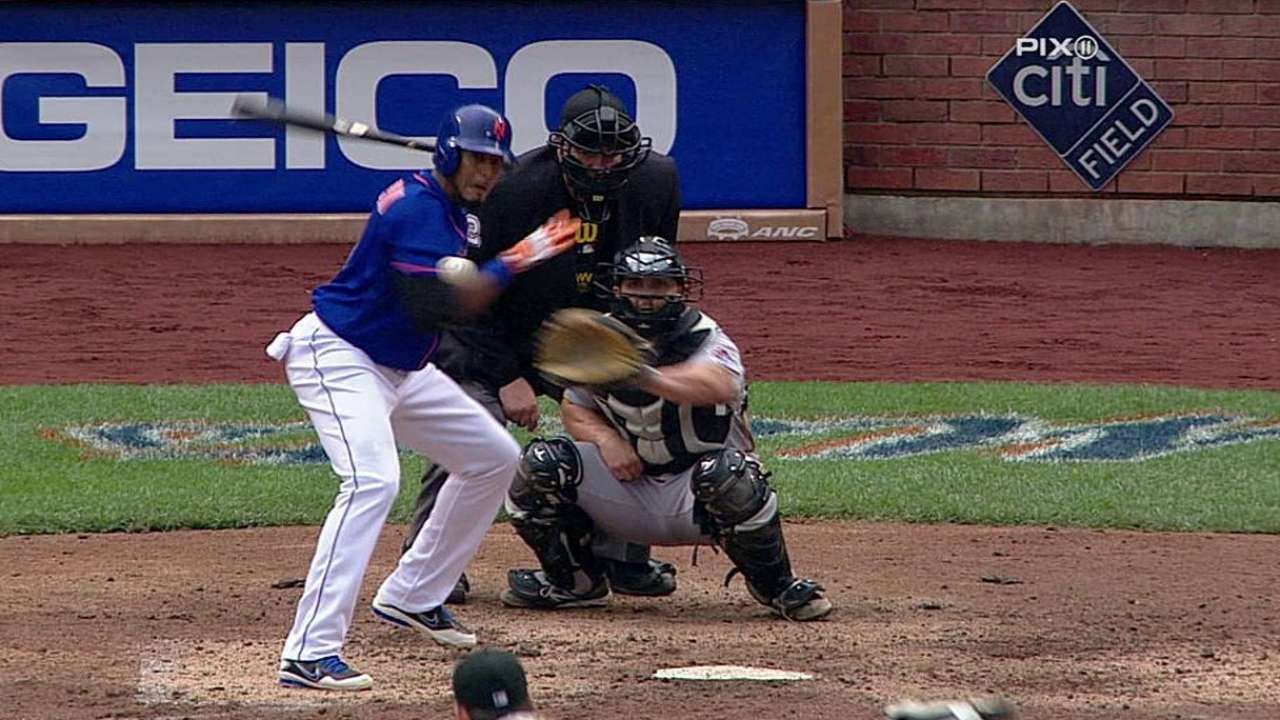 ST. LOUIS -- Four days after Jordany Valdespin aggravated the Pirates with his home run celebration in the waning moments of a blowout loss, Mets manager Terry Collins said that fans vilifying Valdespin do not understand the situation.
"I don't answer to fans," Collins said. "They don't play this game. They have no idea what goes on. They have no idea what goes on in there. They have absolutely no idea what it means to be a professional teammate at this level.
"I don't care what the perception is. All I know is what goes on here. I've been doing this for 42 years. I don't care what anybody on the outside thinks. I know how to get it done in the clubhouse. I've been doing it a lot longer than a lot of people."
Collins corrected a report alleging that Valdespin attempted to worm his way out of his first pinch-hit appearance the following day, in which Pirates reliever Bryan Morris plunked him with a retaliatory fastball. In reality, Collins said, Valdespin wanted only to avoid a second trip to the plate, with his forearm swelling two innings after Morris hit him.
"He was down in the dumps the other day because he got hit, and he had a tough time understanding why everybody was upset about it," Collins said. "He's better today. He's feeling better today."
Anthony DiComo is a reporter for MLB.com. Follow him on Twitter @AnthonyDicomo. This story was not subject to the approval of Major League Baseball or its clubs.