Elbow inflammation sends Atchison to DL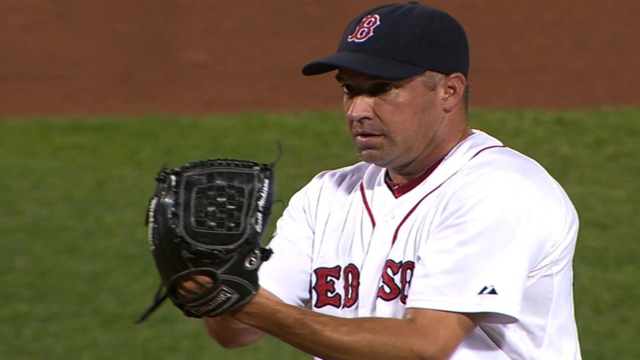 ST. LOUIS -- An MRI of Scott Atchison's right elbow revealed no new structural damage, according to Mets assistant general manager John Ricco, though the team will be without Atchison's services for the immediate future.
Hoping that a week of rest and treatment will calm the inflammation in the back of his right elbow, the Mets placed Atchison on the 15-day disabled list Tuesday and recalled right-hander Collin McHugh from Triple-A Las Vegas. The numbness that Atchison felt in Monday's game was caused by a group of bone spurs in his elbow, which irritated a nerve and caused inflammation.
"I think all things being considered, that's some good news," Ricco said.
Atchison, who has been pitching with a torn elbow ligament since at least last season, opted against Tommy John surgery upon first learning of the injury last summer. He hopes to avoid surgery again, despite the presence of bone spurs.
While Atchison recovers, the Mets will replace him in the bullpen with McHugh, who posted eye-popping numbers with Las Vegas. Despite pitching regularly in one of the most hitter-friendly enclaves in all of professional baseball, McHugh produced a 2.74 ERA with 36 strikeouts and nine walks over 49 1/3 innings.
He does not believe the transition to relief work will arrest his momentum.
"Honestly, it's about preparation," McHugh said. "The better you prepare, the better chance you have of succeeding out there. And whether I'm on a starter's schedule or I'm on a reliever's schedule, it doesn't really matter. I'm prepared both ways."
Anthony DiComo is a reporter for MLB.com. Follow him on Twitter @AnthonyDicomo. This story was not subject to the approval of Major League Baseball or its clubs.