Streaky Murphy going up after busting slump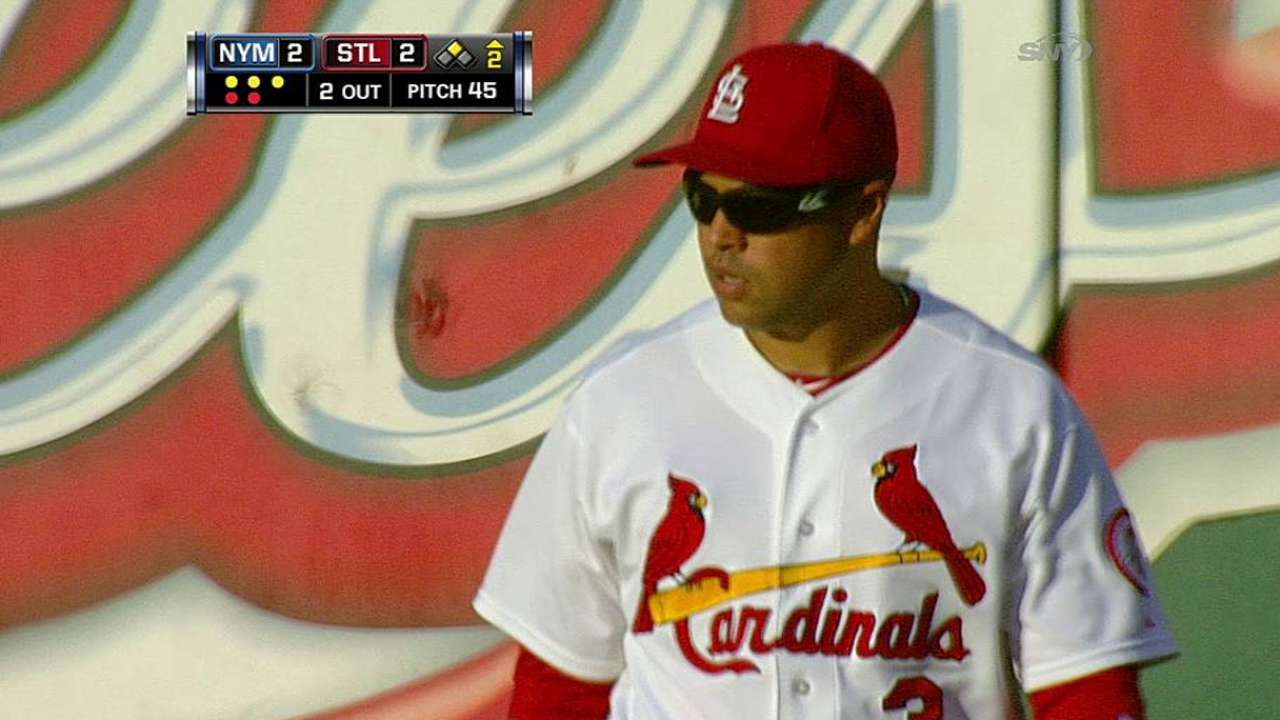 ST. LOUIS -- In the sixth inning of last Sunday's game against the Pirates, Daniel Murphy swung at a Vin Mazzaro breaking ball and missed by nearly a foot. He struck out, leaving home plate hitless for a 17th straight at-bat while looking utterly lost at the plate.
But Murphy doubled in his next plate appearance, snapping his 0-for-17 funk and keying a 7-for-9 renaissance, which has included two doubles, two RBIs and two runs scored.
In that fashion, Murphy furthered his reputation as one of the streakiest hitters in baseball. Consider his month-by-month slash lines (batting average, on-base percentage and slugging) from last May through September:
• May: .303/.361/.384
• June: .240/.253/.427
• July: .360/.380/.528
• August: .225/.286/.270
• September: .337/.381/.483
Wildly streaky from month to month, Murphy nonetheless made good on manager Terry Collins' assertion that his typical statistics -- most notably a batting average around .300 -- would be there at the end of the season. Collins has recycled that line of thinking this year, with Murphy riding multiple early-season peaks and valleys.
"It's tough to explain," Murphy said. "Once you start feeling good and then you have some success for it, it just lends to more peace and less anxiety."
The opposite, Murphy said, is also true. But by ignoring the short-term fluctuations of his season, he believes he can achieve his long-term objectives.
"Obviously you want to be as productive as possible every day, but you're going to go through stretches," he said. "I think the biggest thing is trying not to look at the whole picture. You try to narrow it down not even to at-bats, but to individual pitches. Then the goals become a little more attainable."
Anthony DiComo is a reporter for MLB.com. Follow him on Twitter @AnthonyDicomo. This story was not subject to the approval of Major League Baseball or its clubs.