Rice maintains heavy workload as other lefties struggle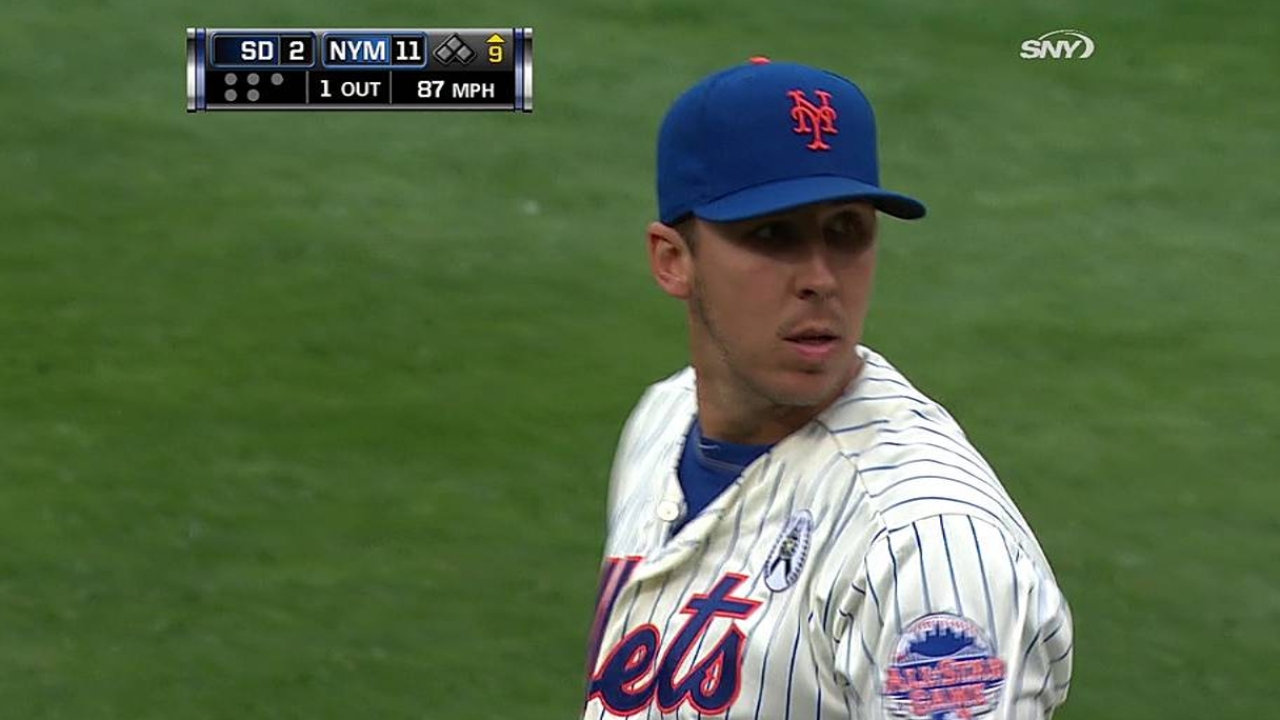 ST. LOUIS -- Scott Rice waited 14 years to make the Major Leagues. Now that he's made it, he's certainly getting his money's worth.
The left-hander made his league-leading 23rd appearance in Wednesday's loss to the Cardinals, putting him on pace for an even 100. The Mets understand they are asking a lot of Rice, who -- perhaps not coincidentally -- holds a 15.43 ERA over his past four appearances. But with no one else in the bullpen proving capable of retiring left-handed hitters, the Mets have turned to Rice again and again.
"It comes down to whoever's in there making pitches," manager Terry Collins said. "You've got to make pitches. And Scott's done a good job, he really has. So in those situations, he's going to have to be the guy."
The Mets broke camp with two lefties -- Rice and Josh Edgin -- in the bullpen. Edgin quickly proved ineffective, and the Mets demoted him to Double-A Binghamton. But his replacement, left-hander Robert Carson, has been even less successful.
"Robert, it's a work in progress, because he's got a great arm," Collins said. "The other day, one of the bright spots was that he threw so hard. You take that, and the next step is to make sure he locates it. Because if you're throwing that hard, you should get some left-handed hitters out."
Yet until Carson establishes himself, Edgin shows tangible improvement in the Minors, Pedro Feliciano fully recovers from a bout of food poisoning in the Minors or Tim Byrdak completes his rehab from shoulder surgery, the Mets, most nights, will rely on Rice.
Anthony DiComo is a reporter for MLB.com. Follow him on Twitter @AnthonyDicomo. This story was not subject to the approval of Major League Baseball or its clubs.