Murphy's odd double continues hot stretch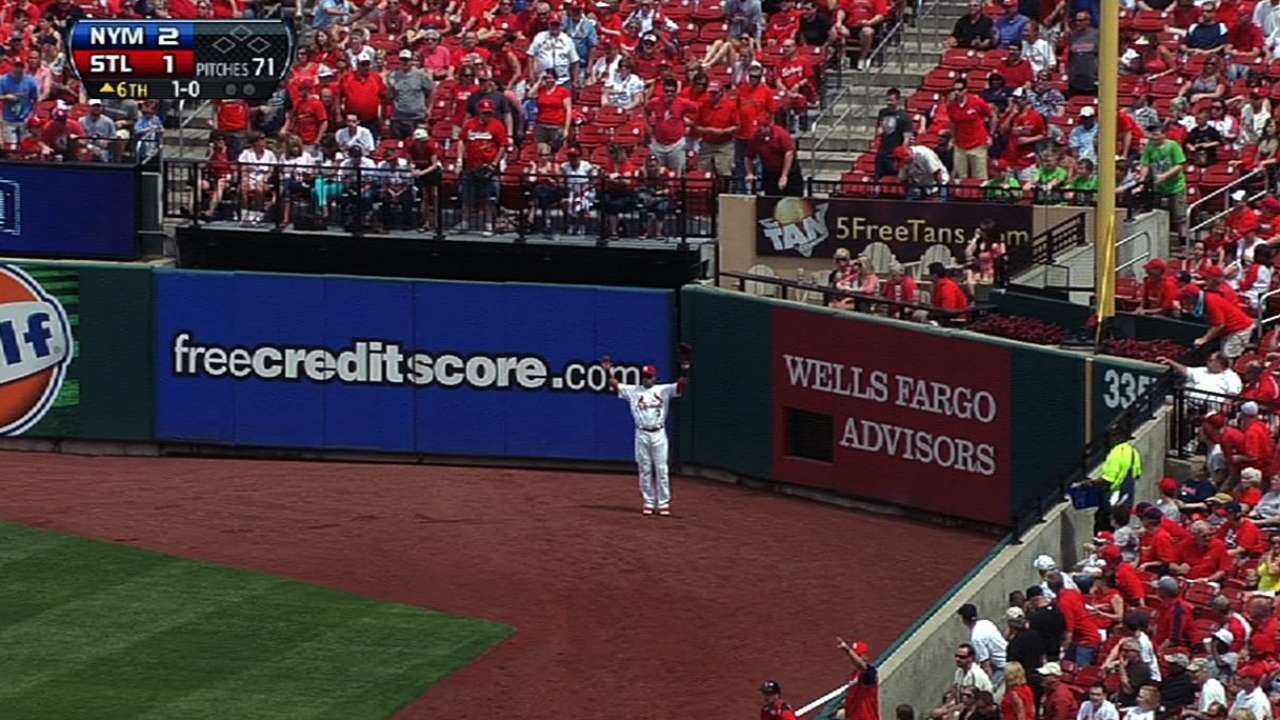 ST. LOUIS -- Mets second baseman Daniel Murphy is so hot right now that even ballpark walls cannot contain him.
Batting in the sixth inning Thursday against Cardinals starter Adam Wainwright, Murphy drove a ball toward the right-field corner, where it hit directly between two sections of the Busch Stadium wall. The ball squirted right through the panels, good for a bizarre ground-rule double.
"I told [umpire] Mike Winters at second, 'If you can't see it, it should be a homer,'" Murphy joked. "He disagreed."
The hit was Murphy's 10th in 16 at-bats since snapping an 0-for-17 skid last weekend. But it was easily the most unorthodox of the bunch.
Murphy later added a ninth-inning single, increasing his hot streak to 10-for-17. His batting average has jumped more than 40 points over that stretch.
He went 4-for-4 in the Mets' 5-2 win, doubling twice, scoring a pair of runs and driving in one.
"Dan had a tough couple weeks where he wasn't swinging very good," manager Terry Collins said. "We all knew in the end, he's going to hit .320. It's just what he does. And when he gets it going, he can be very dangerous."
Anthony DiComo is a reporter for MLB.com. Follow him on Twitter @AnthonyDicomo. This story was not subject to the approval of Major League Baseball or its clubs.