Collins impressed by Parnell's performance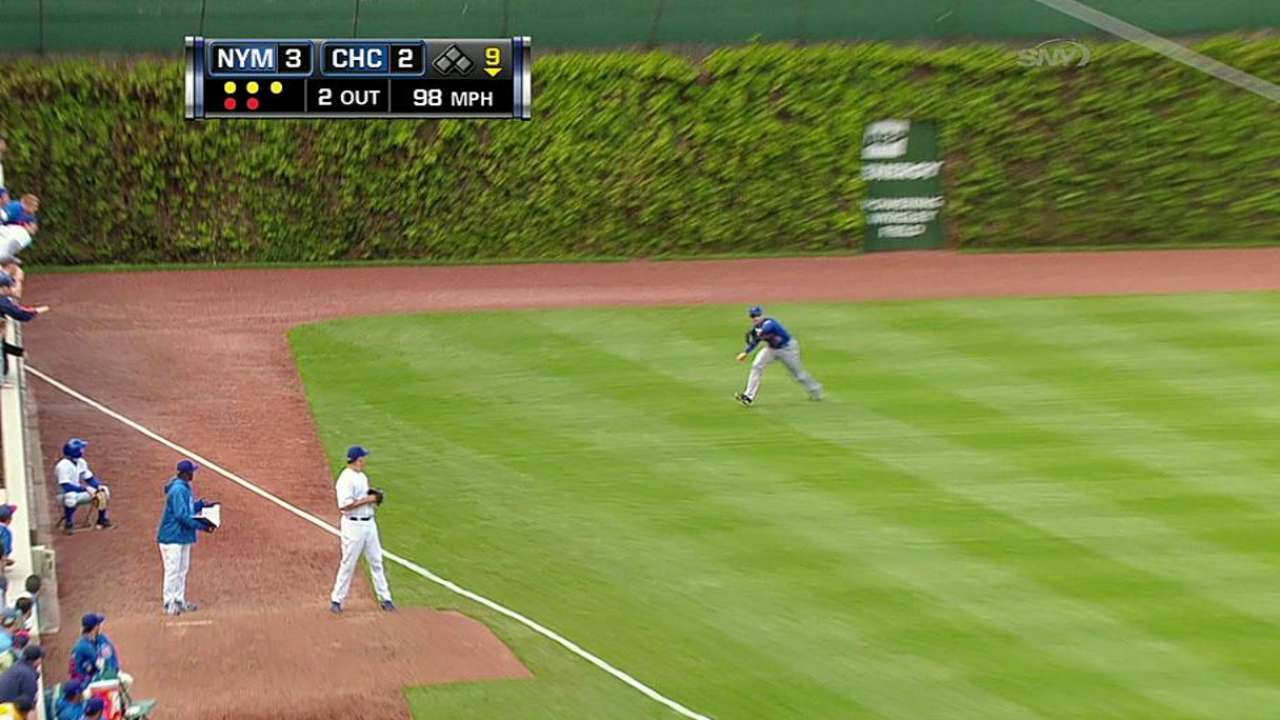 CHICAGO -- Terry Collins has been impressed by Bobby Parnell this year, perhaps so much so that he wanted to actually hold the closer back from an early appearance on Friday.
With two outs and the Cubs threatening in the eighth, Collins opted to go to right-hander Greg Burke instead of the right-handed Parnell, though Parnell would come in and close out the game with a perfect ninth.
"We talked about it," Collins said. "Matter of fact, [pitching coach Bob Warthen] said, 'Get Bobby up.' And I said, 'I can't.'
"I know that he's starting to get a little fatigued. He's fine to pitch, but that's why I'm going to try to keep him away from multi-inning save situations -- because it's still May and this guy's pitched so many games that aren't closing [situations]."
Parnell is a perfect 4-0 this year with a sterling 0.98 ERA and 16 strikeouts in 18 1/3 innings. He has five saves.
"I'm very, very proud of Bobby Parnell," Collins said. "From where he was two years ago, when we had to slide him into the closer's role after K-Rod [Francisco Rodriguez] got traded. He really had a tough time. But the way he's developed his demeanor and changed his demeanor on the mound -- we all said, 'He had stuff. Once he learns how to deal with it, he's going to be really good.' And that's where he's at. And he did it fast."
Three of Parnell's 18 appearances have been more than one inning. He's entered in the eighth inning three times, and twice to start the 10th.
"He wants to be out there," Collins said. "Right now, he wants to be out there when the game's on the line. And he doesn't care if it's the seventh inning, the eighth inning or the ninth inning."
Joey Nowak is a reporter for MLB.com. Follow him on Twitter at @joeynowak. This story was not subject to the approval of Major League Baseball or its clubs.