Mets appealing earned-run call from Friday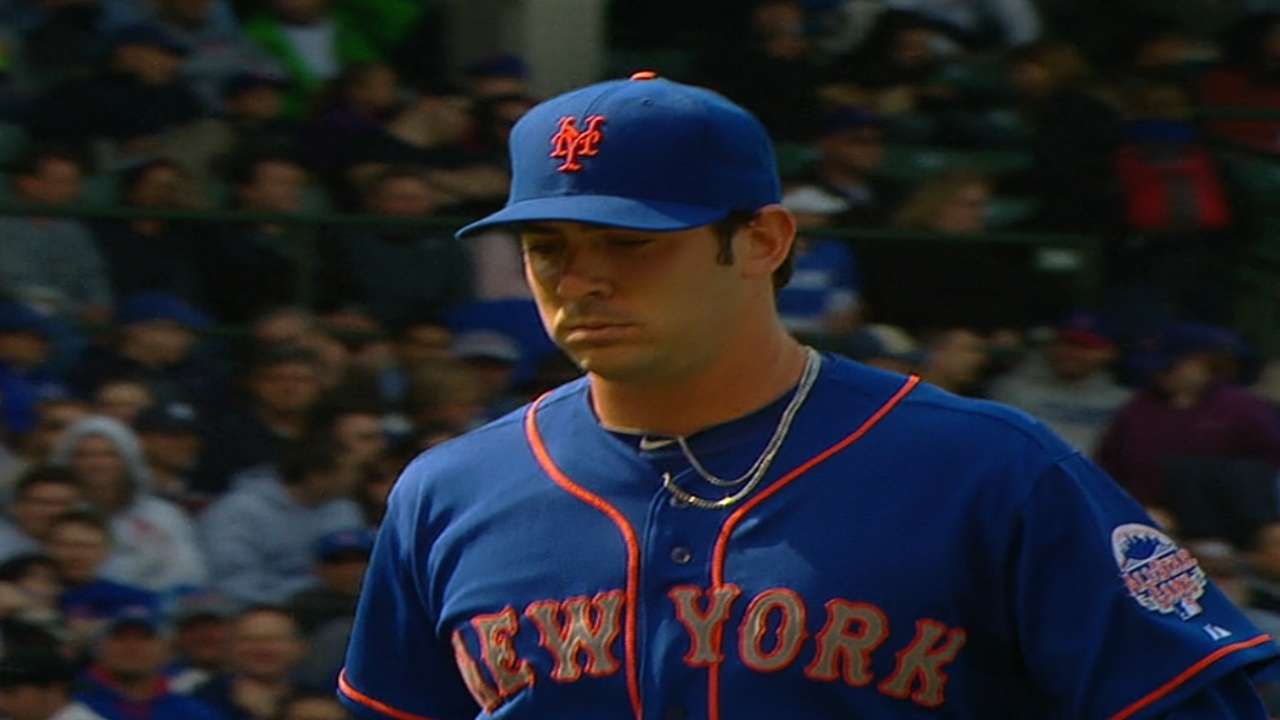 CHICAGO -- The Mets are appealing to Major League Baseball to have Matt Harvey's second first-inning earned run from Friday's game switched to an unearned run.
On the play, Starlin Castro was on third base and Anthony Rizzo was on second base when Alfonso Soriano hit a ground ball sharply up the middle. Ruben Tejada ranged to his left, spun and his throw to first base got away from Ike Davis.
It was ruled a single, with a throwing error charged to Tejada that allowed Rizzo to also score behind Castro. Nate Schierholtz flew out to center field for the second out of the inning before Luis Valbuena struck out swinging.
"I didn't think it was an earned run," Mets manager Terry Collins said.
If the ruling is reversed, Harvey would only be charged with the one earned run in his 7 1/3-innings outing, dropping his ERA from 1.55 to 1.41. He entered Saturday fifth in the Majors in ERA, but the appeal would move him up to third.
Harvey leads the Majors with a 0.72 WHIP and a .149 opponents' batting average.
Joey Nowak is a reporter for MLB.com. Follow him on Twitter at @joeynowak. This story was not subject to the approval of Major League Baseball or its clubs.