Murphy gets a shot to be Mets' leading man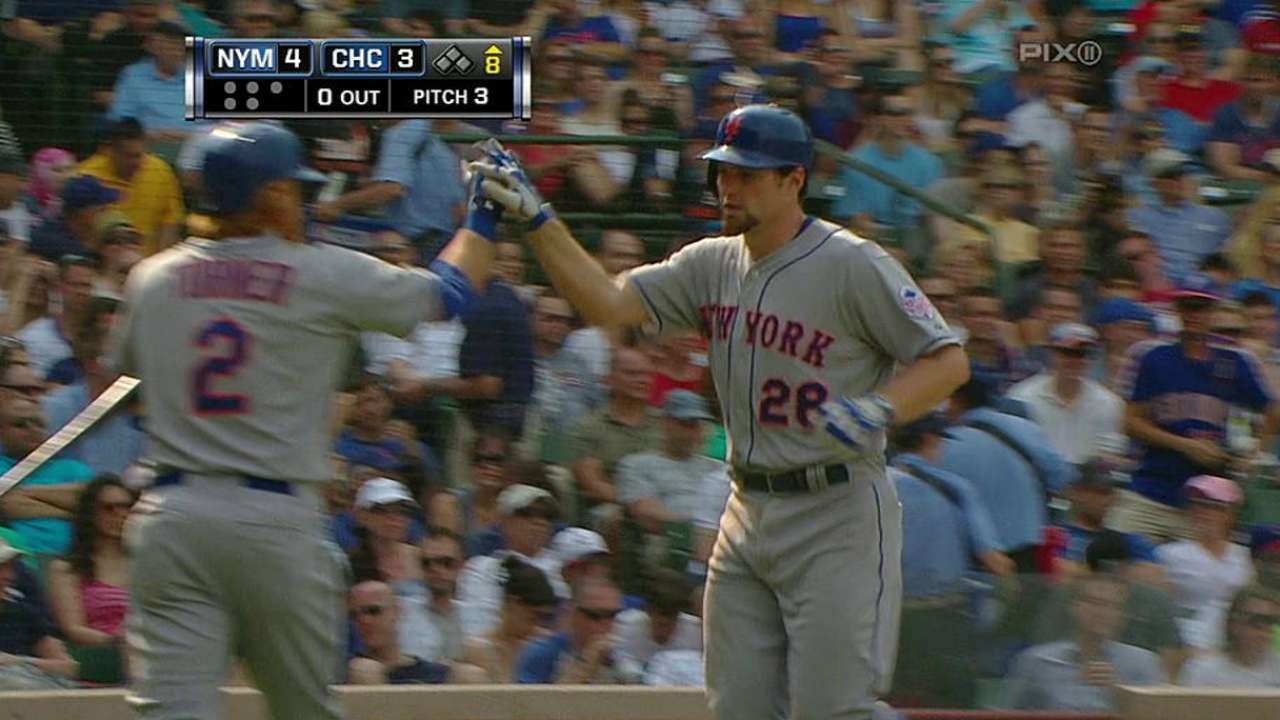 CHICAGO -- The Mets are going with a new leadoff hitter in an attempt to spark their stagnant offense.
Daniel Murphy hit at the top of the order for the series finale against the Cubs on Sunday for the first time this year, and went 1-for-4 with a home run and two runs scored. He had previously hit second, third, fifth and sixth this season. It was just the fifth time in his career that he has led off.
"It's still always about quality at-bats," Murphy said. "I texted my brother [Twins prospect John Murphy] today just to get some advice on the leadoff spot. His advice was, 'If you're in between on whether or not you want to swing on the first pitch of the game, take it.' So if I'm in between, I'll take it."
Murphy is now 3-for-20 in 23 career plate appearances from the top of the order, but Mets' leadoff hitters are batting just .186 from the top spot, last in the National League. The team has scored three runs or fewer in 10 of their last 13 games.
"The ideal thing is to have a lineup you put out there every day and it's the same," manager Terry Collins said. "When we are sitting where we're sitting right now, certainly we're not hitting. We're not getting guys on. You've got to pick and choose. You've got to go with guys that are getting the job done."
Murphy is the seventh player to hit leadoff for the Mets this year. Ruben Tejada has the most appearances at the top spot (12), followed by Jordany Valdespin (10), Mike Baxter (eight), Collin Cowgill (seven), Justin Turner (two) and Kirk Nieuwenhuis (one).
And after Murphy's performance on Sunday -- he's 15-for-32 over the course of an eight-game hitting streak -- Collins is considering keeping him there.
"I feel like I'm taking better swings," Murphy said. "I feel better with my swings. I'm also getting better pitches to hit. When your swing's rolling good and you feel comfortable at the plate, you just don't miss them. And that's where I kind of feel like I'm at right now."
Joey Nowak is a reporter for MLB.com. Follow him on Twitter at @joeynowak. This story was not subject to the approval of Major League Baseball or its clubs.