Mets hope Ike's woes don't extend to defense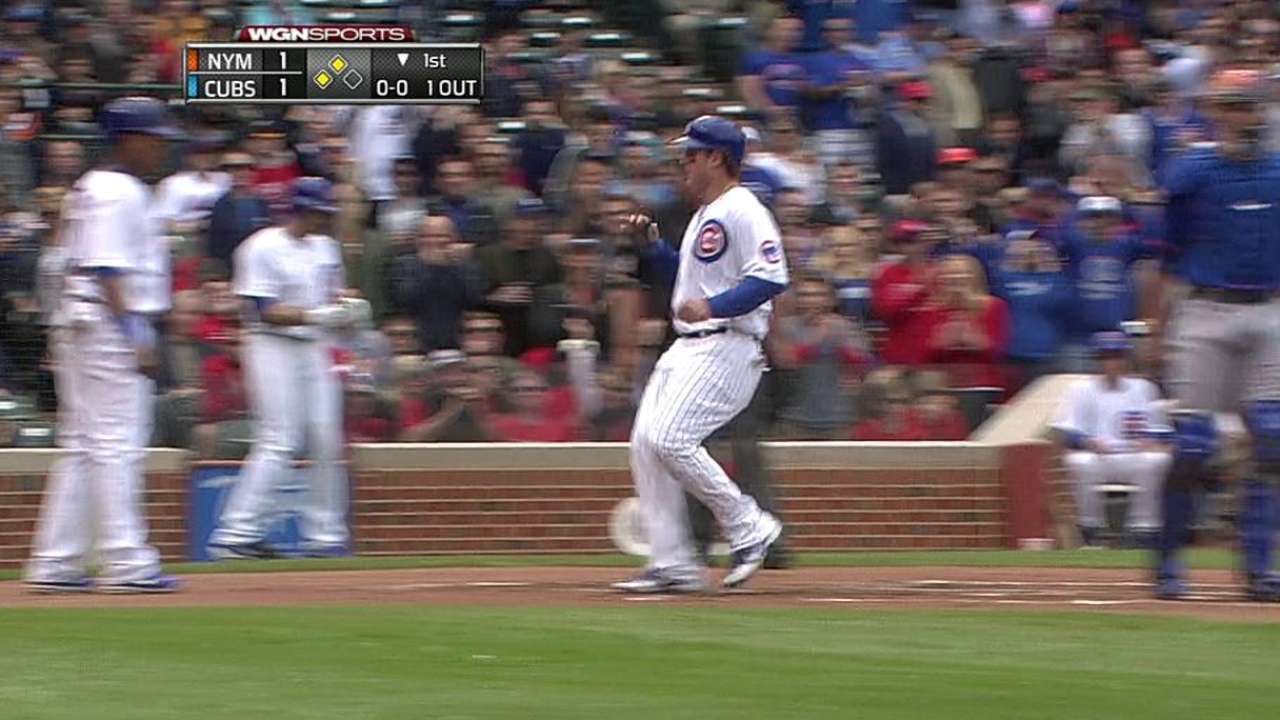 CHICAGO -- Part of the reason the Mets were able to persevere through Ike Davis' early-season struggles last year was his vitality at first base. And as he slumps again to start this season, the club hopes his defense won't also fall victim in the meantime.
Davis, who made just eight errors last season and has a career fielding percentage of .994, has three miscues this season. He misplayed one ball on Saturday for an error and couldn't field a short-hopped throw from Ruben Tejada on Friday, leading to two critical runs.
"I've made three errors this year," Davis said. "One was a bad hop, one was a tough play where I had to try to make it and hit a guy in the elbow trying to turn a double play, and [Saturday's] kind of bounced up on me, too. But I don't think it's carrying over. I'm still playing pretty good defense. Unfortunately, I've made a couple of errors."
Davis is hitting .156 this year with just two doubles and nine RBIs. He has two hits in last 33 at-bats, and just one extra-base hit and one RBI this month. He hit .169 through May last year, then turned it on in June with 24 RBIs.
After having Sunday off, Davis is expected to return to the lineup on Monday with right-hander Johnny Cueto starting for the Reds. But manager Terry Collins did not say whether Davis will bat cleanup.
Davis has been the primary cleanup hitter, but he's hit as low as seventh (eight times). Collins recently restored Davis to the No. 4 spot partly as a vote of confidence.
"He shows up, one day he's hitting fourth, the next day he's hitting seventh," Collins said. "I didn't like the scenario of that."
Collins has noted during Davis' slump that he still contributes in other ways.
"When you're struggling -- and Ike's so good around first base, so good around the bag and such a good first baseman -- when he struggles, all of a sudden, it looks like it's because he's not hitting," Collins said. "I don't think that's it, because I've talked to a lot of these guys about when you're going through slumps, it's part of the game. But don't let anybody else get a hit either. Take them away."
Joey Nowak is a reporter for MLB.com. Follow him on Twitter at @joeynowak. This story was not subject to the approval of Major League Baseball or its clubs.