Davis moved to sixth in batting order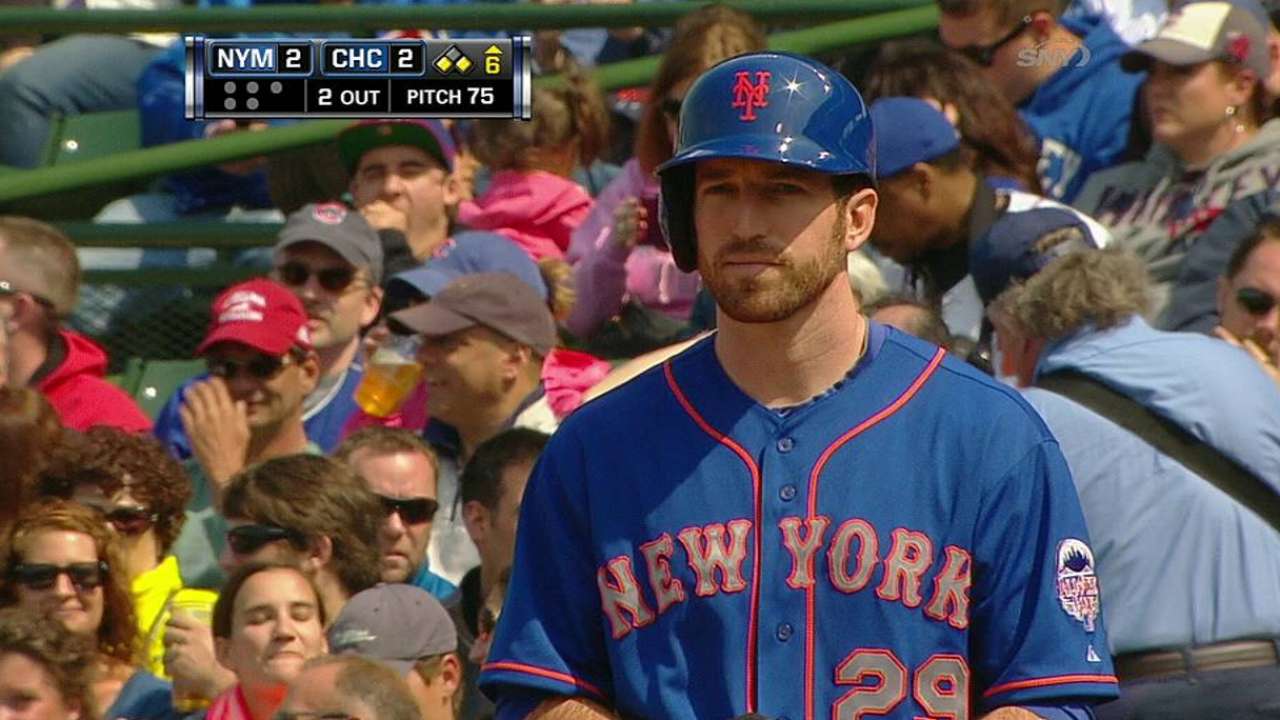 NEW YORK -- Ike Davis' rope with the Mets may extend indefinitely, but his run as the cleanup hitter has come to an end.
Manager Terry Collins bumped Davis to sixth in the lineup on Monday, marking the first time in more than a week he has hit anywhere other than fourth against a right-handed pitcher. Collins had promised Davis a full week's worth of starts at the cleanup spot in those situations, but nothing beyond that, so when the week ended with Davis in a 1-for-30 funk, so did the experiment.
"He didn't have a real good week," Collins said. "He's still here. We still need to play him. So I took him out of the fourth spot because Lucas [Duda] is actually swinging very good."
General manager Sandy Alderson did say over the weekend that a Minor League demotion for Davis is not imminent, but until he starts hitting, he will continue to hit lower in the lineup.
Anthony DiComo is a reporter for MLB.com. Follow him on Twitter @AnthonyDicomo. This story was not subject to the approval of Major League Baseball or its clubs.