Murphy maintains top spot in lineup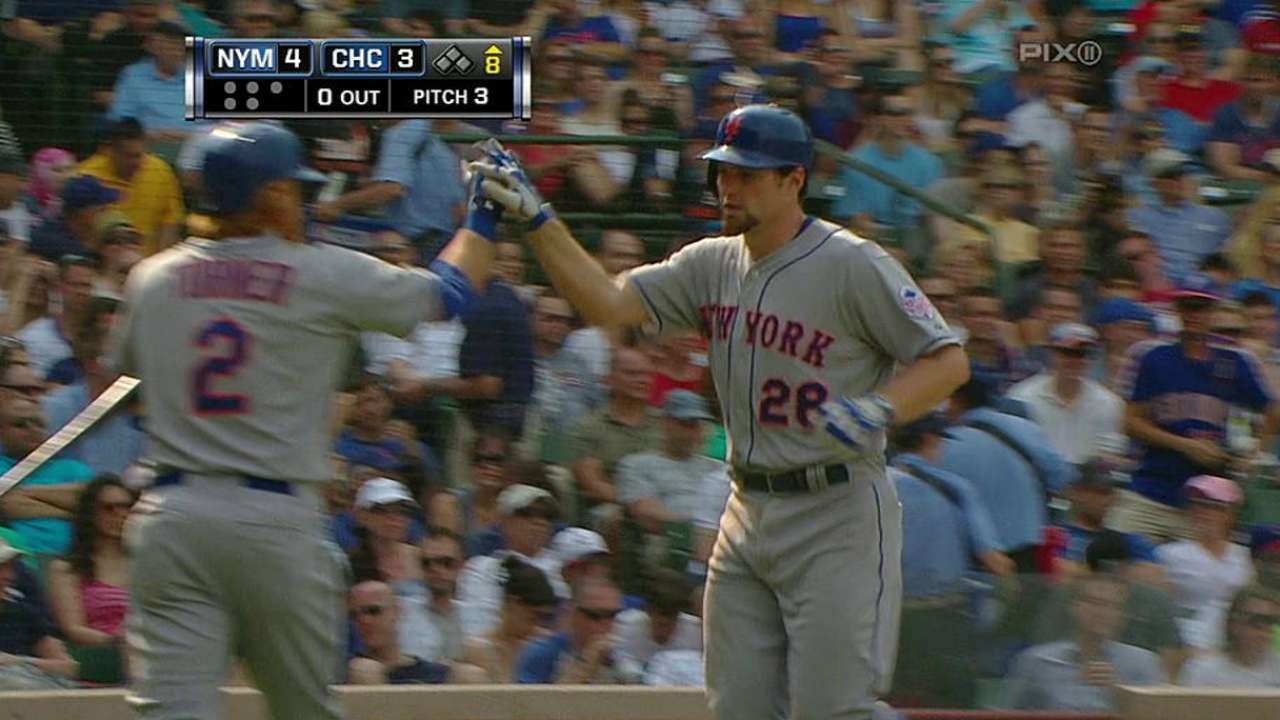 NEW YORK -- Seeking some sort of production out of the first spot in his lineup, manager Terry Collins solicited advice following Saturday's loss in Chicago. Bench coach Bob Geren presented the winning suggestion, revisiting an idea that the team had broached several times in recent years: Daniel Murphy, leadoff man.
"I said, 'OK, but we've got to have somebody hitting behind him,'" Collins said.
That assignment initially went to Justin Turner, who was in Sunday's lineup with the Mets facing a left-handed pitcher. On Monday, Collins went with a more unorthodox choice, slotting Rick Ankiel behind Murphy.
Ankiel offers an interesting dynamic because he possesses more power than a typical second hitter, but he also has a much higher propensity for strikeouts. Then again, Murphy is already an atypical leadoff man thanks to his streaky hitting and lack of speed.
At this point the Mets are willing to try any configuration that works.
"He's a veteran guy," Collins said of Ankiel. "He certainly should know how to handle some things in the second hole."
Moving Murphy to the leadoff spot paid immediate dividends for the Mets, who watched him launch a go-ahead homer in the eighth inning of Sunday's game, a 4-3 win over the Cubs. As a result, he will stay there until "someone else steps forward and says he should be the leadoff guy by getting on base and scoring runs."
"I think Dan Murphy's a good hitter," Collins said. "I think if you hit him fifth, he's still going to be a good hitter and probably drive some runs in for you. But I sure like the fact that he gets on base the way he does with David [Wright] coming up. David's shown with runners in scoring position, he'll drive them in."
Anthony DiComo is a reporter for MLB.com. Follow him on Twitter @AnthonyDicomo. This story was not subject to the approval of Major League Baseball or its clubs.