Mets aim to improve everywhere -- not just Citi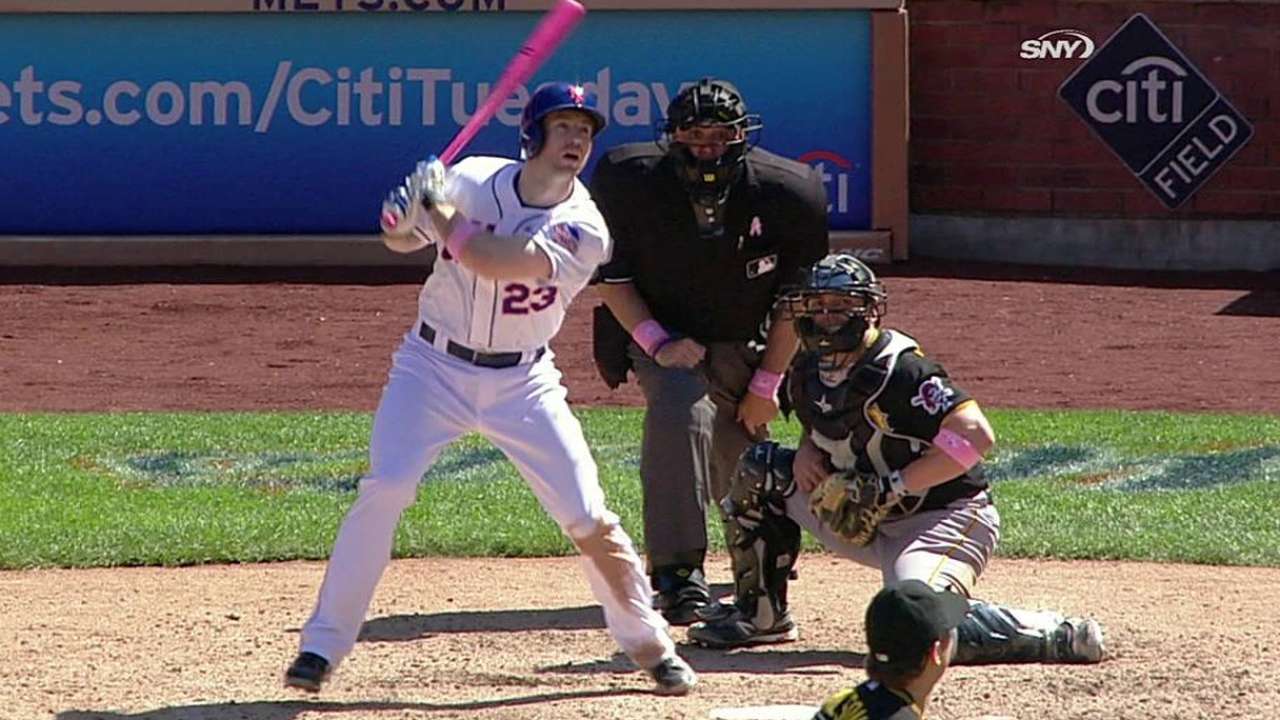 NEW YORK -- With their 4-0 loss to Cincinnati on Tuesday night, the Mets fell to 2-10 in their past 12 home games going back to April 25. Obviously, few of their recent struggles have been alleviated when playing on their own field.
But it might not have anything to do with the Mets trying too hard in front of their own fans. Rather, they might be trying too hard in general. New York is 9-14 at home, 8-12 on the road.
"I think generally speaking, I think, especially offensively, the last few weeks we've been trying to do too much," outfielder Mike Baxter said. "I don't think it's specific to home and away."
The Mets' offense has struggled, and the team hasn't taken advantage of the comfort of playing at home to turn that around. The Mets have scored three runs or fewer in nine consecutive home games, and that holds true for 14 of 23 total games at Citi Field.
First baseman Ike Davis has struggled the most. Entering Wednesday's game, he had just one hit in his past 36 at-bats. Baxter, who entered with a .222 average and is 1-for-17 over the past eight games, said the offense simply needs to get better for the team to string some wins together.
So while the Mets would certainly like to turn Citi Field into more of a home-field advantage, their first priority is getting some more runs on the board, regardless of where they're playing.
"You always want to take care of business at home," Baxter said. "You want to take advantage of your home games. But overall, it's something we need to do regardless of venue. We need to play better baseball."
Anthony DiComo is a reporter for MLB.com. Follow him on Twitter @AnthonyDicomo. Chris Iseman is an associate reporter for MLB.com. This story was not subject to the approval of Major League Baseball or its clubs.