Mets' bullpen should be fine for Saturday's games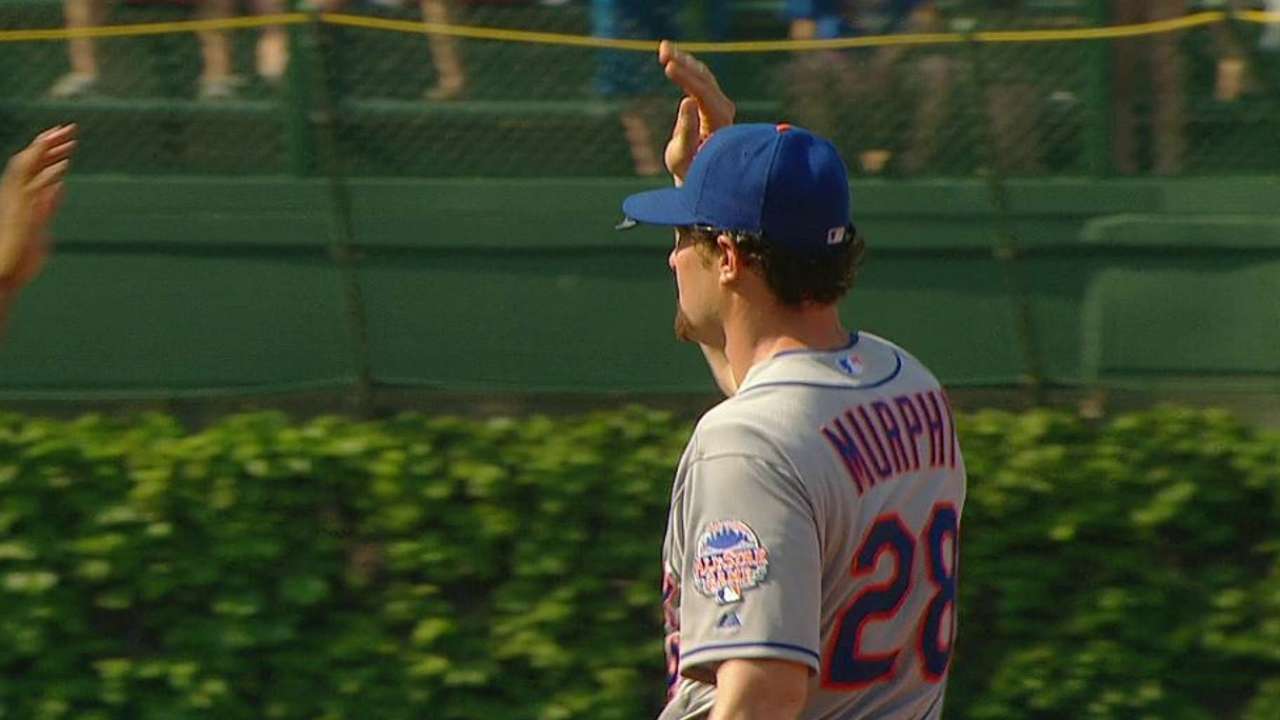 NEW YORK -- The Mets found themselves in the odd position of starting their closer on Saturday, but manager Terry Collins said his bullpen should be fine. New York and Atlanta began play on Saturday with the ninth inning of a 5-5 tie game that got suspended late Friday night.
Bobby Parnell was be on the mound for the Mets, and Collins said that Brandon Lyon would also be available for the late-game scenario. Three relievers -- LaTroy Hawkins, Scott Rice and Greg Burke -- were used on Friday, but Collins will have long men Collin McHugh and Robert Carson available.
"Collin McHugh can give us multiple innings," said Collins. "If we go Bobby and then Brandon Lyon, we've got two guys down there that can give us as many innings as we need in Carson and McHugh. So we're OK in the first game. Obviously, if those guys throw multiple innings in the first game, they won't be available in the second game. But everybody we had last night should be ready to go."
New York's bullpen has gone 7-8 with a 4.85 ERA this season, and Collins would love to avoid the extra strain of an extra-inning game before his team's regularly scheduled game. But with just three relievers gone and home-field advantage, Collins said the Mets are in pretty good shape.
"I said last night, 'If this thing goes 15 or 16 innings, this may affect us in two days," said Collins of his bullpen, which is relatively fresh given the circumstances. "But today, we'll be OK."
Spencer Fordin is a reporter for MLB.com. This story was not subject to the approval of Major League Baseball or its clubs.