Collins looking to jump-start Mets' offense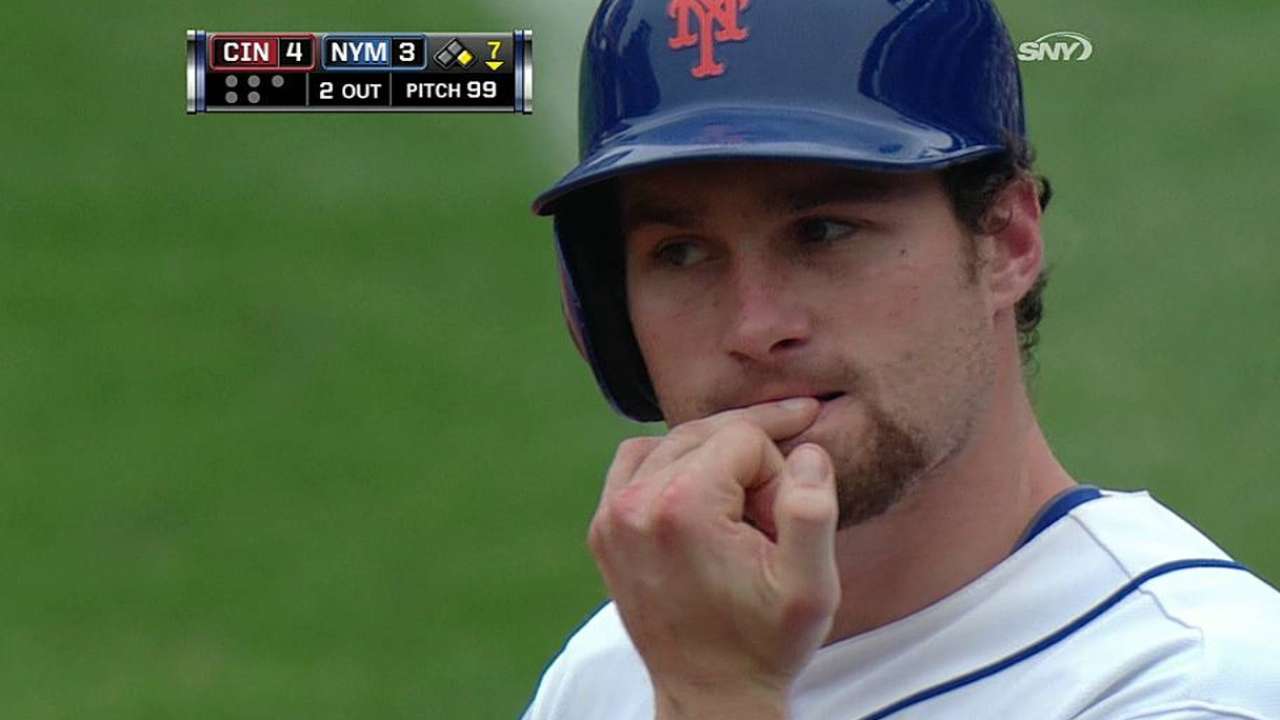 NEW YORK -- The Mets have had a few dead spots in their lineup this season, and manager Terry Collins is doing anything he can to fix them. New York has seen the ninth slot (.187) in the lineup account for a higher batting average than the fifth (.178) and the eighth slots (.179) this season.
The Mets have also seen their cleanup hitter bat .194 (34-for-175) through the season's first 45 games, and the leadoff man has batted .207 (39-for-188). Collins moved Daniel Murphy into the leadoff slot recently, and he's batted .400 (8-for-20) in his first five games in the top spot of the order.
"I want to get him on," said Collins of his second baseman. "When we get to David [Wright], it seems like he's always standing on second base. With Rick [Ankiel] hitting behind him, kind of a pull hitter, you've got a hole between first and second, so maybe he can hit one through there."
Collins said that he thought Murphy could improve the team's on-base percentage up top just by virtue of his .313 batting average. Collins also said that another leadoff candidate -- shortstop Ruben Tejada -- has hit his way out of consideration, opening the door for Murphy to assume the job.
"I just told the TV guys, 'If it was a perfect world, he'd be the leadoff guy,'" said Collins, "because he battles and he has such tough at-bats. But right now, he's making contact and hitting fly balls. That's where he's gotten himself in trouble. We've got to get him fixed. He's another one."
Tejada is batting .212 with a .278 on-base percentage and a .273 slugging mark this season, and he's hitting .171 (13-for-76) with a .213 on-base mark in May. But Collins said he's seen some better at-bats from Tejada lately, and he hopes it's a sign of better things to come for the infielder.
"I was really concerned about Ruben last week, [mostly] because of all the fly balls he's hitting," Collins said. "That is not him. Last night, he got a base hit, but he also hit the ball hard to shortstop, which means he's getting on top of the baseball better -- and that's when he becomes dangerous."
Spencer Fordin is a reporter for MLB.com. This story was not subject to the approval of Major League Baseball or its clubs.