Mets hope to feed off energy of Subway Series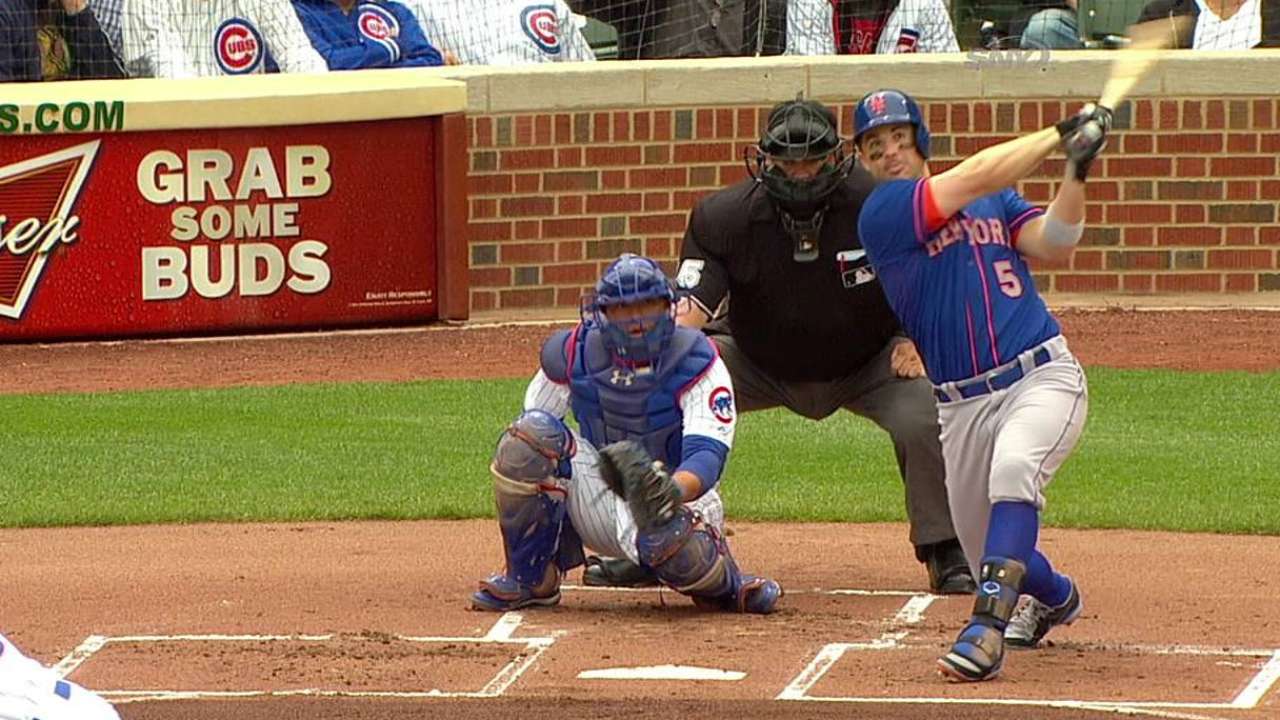 NEW YORK -- With their cast of veteran fill-ins and up-and-coming studs, the Yankees are bringing a tough test for the Mets to Citi Field on Monday night for the start of the 2013 Subway Series.
While they're scuffling heading into the four-game slate, the Mets see this as an opportunity to try to pick up some quality wins against a first-place team.
"Usually they're one of the premier teams in baseball, so I guess it's a good measuring stick as far trying to win a series against those guys, or beat those guys," Mets third baseman David Wright said. "You know if you're playing pretty quality baseball."
Even the Mets have been impressed with what the Yankees have been able to do despite a litany of injuries. From across town, they've watched the Yankees' disabled list become increasingly expensive with the number of high-priced stars that have gotten hurt. But instead of sinking in the standings, the 30-19 Yankees have managed to stay in first place with veteran castoffs like Travis Hafner, Vernon Wells and Lyle Overbay, as well as younger players like infielder David Adams and reliever Preston Claiborne.
The Mets have had their share of struggles with a stagnant offense, one that's going to need to break out of its malaise and hang some runs on the board against a quality Yankees lineup.
"They've got a good club. One thing they've always done, when they have issues, they find people to step up and they do step up," Mets manager Terry Collins said. "We've got our work cut out for us, there's no question."
Mets general manager Sandy Alderson said he's been impressed with what his Yankees counterpart, Brian Cashman, has been able to build this season.
"They've gotten tremendous contributions from many of the players whom they acquired late in Spring Training, or early in the season," Alderson said. "You have to admire that. I think it's shone a different light on the Yankees and the Yankee franchise and what Brian Cashman's been able to do."
For the first time, the series will be four games in four days -- two at Citi Field and two at Yankee Stadium. Wright said that could add a bit more excitement to a series that certainly isn't lacking much already.
Perhaps an added jolt of intensity and energy is what the Mets need to get back on track, and that's exactly what the Subway Series will bring. Even though the Mets and Yankees are currently sitting at two very different spots in their respective divisions, the Subway Series is still an exciting time for the players, and even more so, the fans.
"It's a lot of energy, a lot of electricity. It brings the city together, which is always a good thing," Wright said. "It's always fun to play in front of those big crowds, those loud crowds. It obviously gets the adrenaline going."
Spencer Fordin is a reporter for MLB.com. Chris Iseman is an associate reporter for MLB.com. This story was not subject to the approval of Major League Baseball or its clubs.