Collins impressed with Ike's overall approach Sunday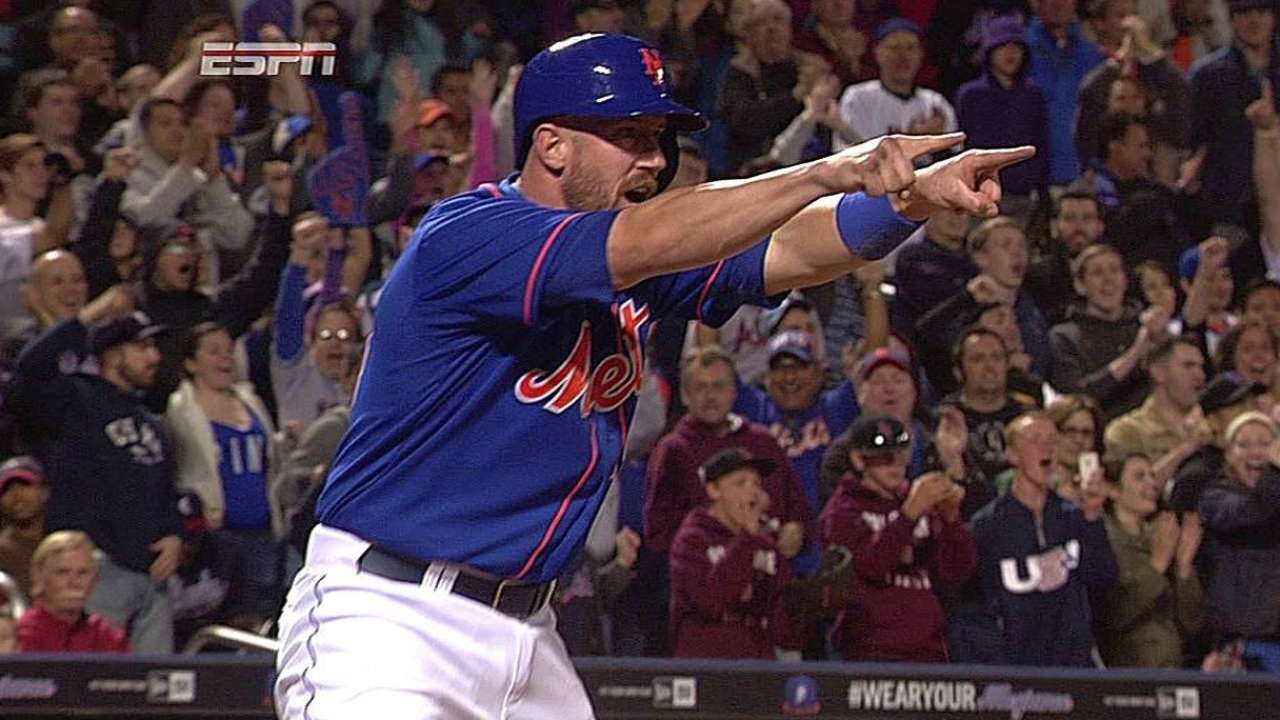 NEW YORK -- It was one hit, well-placed on its path through the right side of the infield. But Mets manager Terry Collins believes Ike Davis' game-winning single Sunday night was the product of something even more significant.
"The one at-bat was huge, but the four at-bats were what was impressive -- much quieter in the batter's box, head a lot less movement than he's had in weeks, I think a whole different approach as far as body language," Collins said. "He just was relaxed for some reason."
Finishing 2-for-3 against the Braves with a walk, Davis put into practice many of the tweaks he has worked on with hitting coach Dave Hudgens, who preaches a quiet approach in the batter's box for most players. Davis entered Monday's play 3-for-5 with one walk and one strikeout in his last six plate appearances -- a small sample, to be sure, but more than enough to energize the Mets.
"I just thought his whole approach was better," Collins said. "Certainly if there's a time that anybody needed to get a hit last night, it was him."
For Monday's Subway Series opener against the Yankees, Davis returned to the seventh spot in the lineup, where he has hit for most of the last week. He should be there again on Tuesday and Wednesday, before likely sitting against left-hander Vidal Nuno in Thursday's series finale.
How he fares will go a long way toward either quieting or intensifying talk of a Minor League demotion.
"It was a good start," Davis said. "I've got a long way to go. But it definitely felt good to help the team."
Anthony DiComo is a reporter for MLB.com. Follow him on Twitter @AnthonyDicomo. Chris Iseman is an associate reporter for MLB.com. This story was not subject to the approval of Major League Baseball or its clubs.