Collins named to NL All-Star coaching staff
Collins named to NL All-Star coaching staff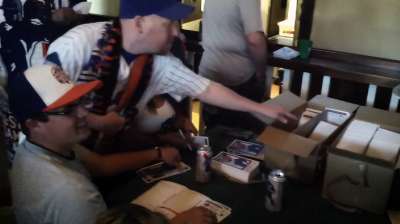 NEW YORK -- Terry Collins has been a coach on the National League All-Star team twice before. Both times were special to the Mets manager. Next month at Citi Field, though, the experience will be even more memorable.
NL manager Bruce Bochy named Collins to his coaching staff, along with former Mets manager and current Nationals manager Davey Johnson. Mets head trainer Ray Ramirez will also serve on Bochy's staff.
For Collins, though, it'll be a chance to be on the All-Star staff in his home ballpark.
This will be the second straight season Collins has served as a coach for the NL. He was on Tony La Russa's staff in last year's All-Star Game at Kauffman Stadium in Kansas City. Collins said he and La Russa are good friends, and they spent all morning together getting ready for the game.
"It's an honor. It's a blast," Collins said. "I had a great time last year."
All four coaches in this year's All-Star Game are connected to the Mets in some way. American League manager Jim Leyland named White Sox manager Robin Ventura and Blue Jays manager John Gibbons to his staff. Both Ventura and Gibbons played for the Mets, and Gibbons also coached in the club's Minor League system.
Collins was also an NL coach at the 1995 All-Star Game at The Ballpark in Arlington in Texas when he was the manager of the Houston Astros.
On Thursday, Collins said the fact that the game now has some meaning -- with the winning league earning home-field advantage in the World Series -- makes the experience even more significant. Even the time on the field before the game stands out to Collins.
"It's a lot of fun, and getting in there during batting practice and mingling with the greatest of the greats," Collins said. "How can you not like that?"
Especially when it's right here at Citi Field.
"The fact that it's in New York ... it's great, it's special," Collins said. "It's an honor to be a part of that."
Chris Iseman and David Wilson are associate reporters for MLB.com. This story was not subject to the approval of Major League Baseball or its clubs.