Mets to discount tickets based on strikeouts
Mets to discount tickets based on strikeouts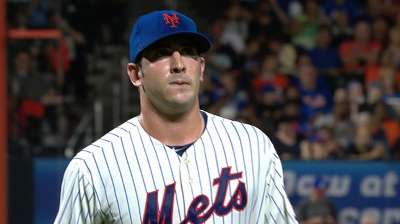 LOS ANGELES -- The Mets on Wednesday announced a "Strikeouts for Savings" program that will calculate future ticket discounts based upon how many batters their pitchers strike out.
For every Padres batter a Mets pitcher fans during this weekend's four-game series in San Diego, the Mets will discount select tickets 1 percent for games Aug. 24-29 at Citi Field. For example, if Mets pitchers strike out a total of 25 batters this weekend, tickets will be discounted 25 percent in the baseline box, left field landing and promenade outfield sections.
Discounted tickets will go on sale one hour after the conclusion of Sunday's game at Mets.com/strikeout, using the promo code STRIKES.
Anthony DiComo is a reporter for MLB.com. Follow him on Twitter @AnthonyDicomo. This story was not subject to the approval of Major League Baseball or its clubs.