Joining Mets a simple decision for Colon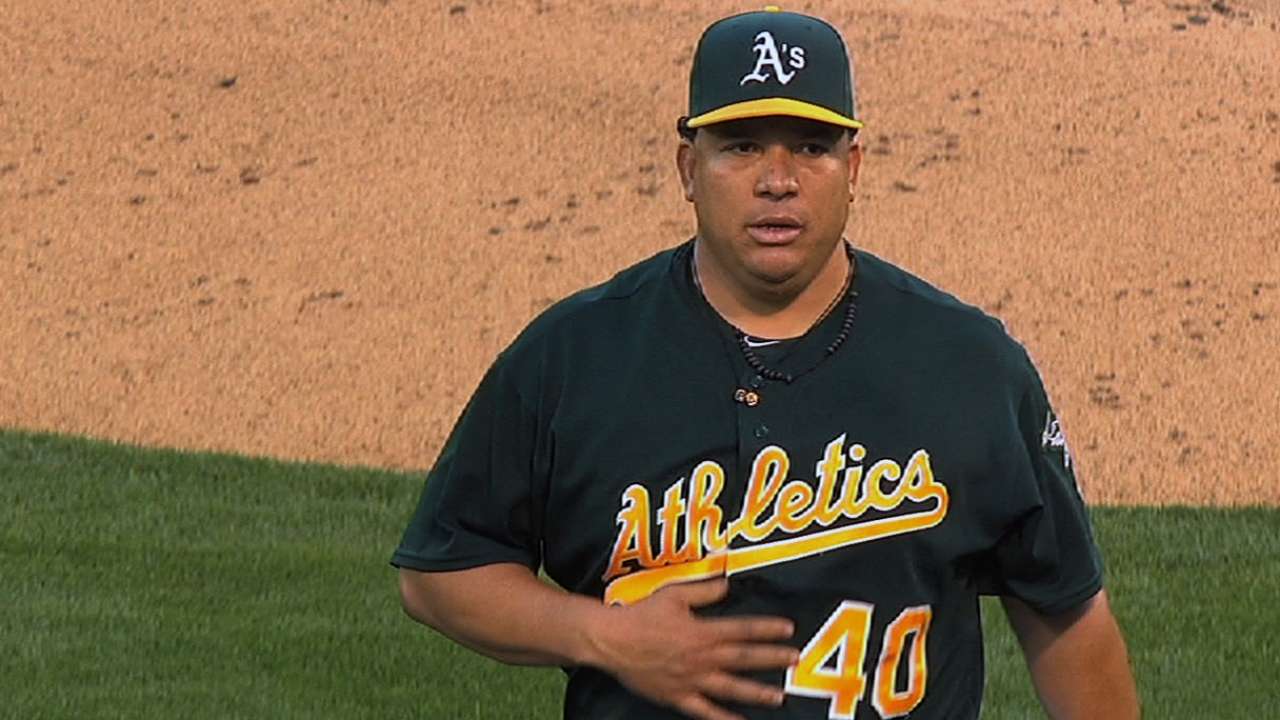 PORT ST. LUCIE, Fla. -- Sometimes, free-agent decisions are really quite simple.
Though several teams were interested in Bartolo Colon this winter, the Mets were the only club to offer him a two-year deal. That, combined with the fact that his wife and son live in New Jersey, was enough for Colon to sign a $20-million contract with the Mets.
"I really left it up to my agent," Colon said through an interpreter, after arriving at Mets camp for the first time on Saturday morning. "I trusted him to find a team that would be a good fit for me."
On the flip side, Colon was also the best fit for the Mets, who did not want to overspend in their quest to replace injured starter Matt Harvey. Because he is about to turn 41 years old, Colon came far cheaper than many of the other top arms on the market -- Masahiro Tanaka, Matt Garza and others.
But Colon is still coming off a season in which he ranked second in the American League with a 2.65 ERA, going 18-6 for the A's and throwing 190 1/3 innings. Age did not seem to matter for him.
"I was a little surprised, as well," Colon said of his success in Oakland. "It was just keeping healthy and working hard."
If Colon performs even close to that level in 2014, it will go a long way toward helping the Mets replace Harvey. If not, they may regret their investment, knowing how crucial he is to their 2014 goals.
"It's a big loss," manager Terry Collins said. "But when you go out and you dip into free agency to replace Matt Harvey, I think we found as good a guy as we could find. Obviously, Bartolo has proven himself in the last few years to be an accomplished pitcher, and I think he's going to bring a lot to the table here."
Anthony DiComo is a reporter for MLB.com. Follow him on Twitter @AnthonyDicomo. This story was not subject to the approval of Major League Baseball or its clubs.