Lannan won't be seeking real estate in NY just yet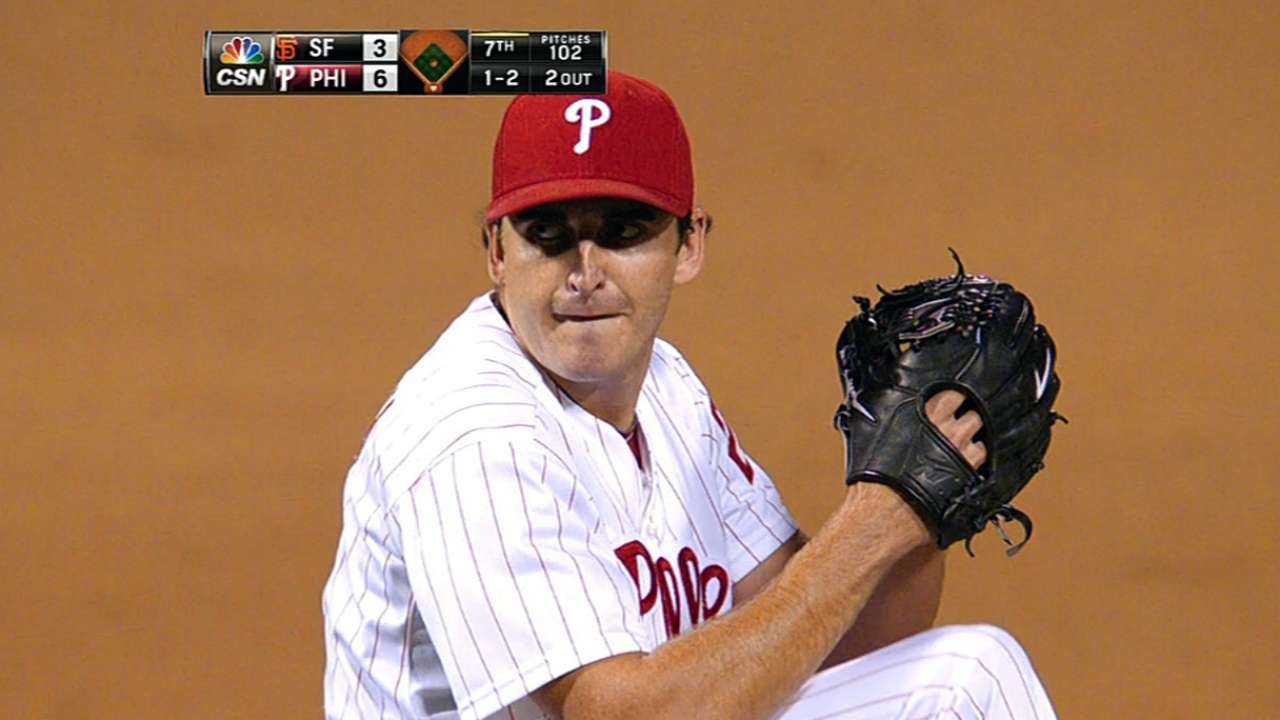 PORT ST. LUCIE, Fla. -- He may be from Long Island, making him more of a New Yorker than anyone else on the Mets' spring roster. But John Lannan is not about to go searching for a summer home around the city just yet.
"That would be like the ultimate jinx," Lannan said.
A leading candidate for the Mets' fifth-starter job, Lannan recalls being told that he won a similar competition toward the end of Nationals camp in 2012. So Lannan went apartment hunting in Washington, signing a lease the same day the Nats changed their minds and named Ross Detwiler the fifth starter instead.
Lannan's landlord was kind enough to let him out of the lease, but the veteran pitcher now understands what sort of karma can result from such actions. With that in mind, Lannan -- a Long Island native and current Florida resident who hopes to move back to New Jersey in the future -- will not call up any New York City realtors until he has a locker with a nameplate above it in the Citi Field clubhouse.
Lannan will start for the first time this spring on Saturday against the Marlins.
Anthony DiComo is a reporter for MLB.com. Follow him on Twitter @AnthonyDicomo. This story was not subject to the approval of Major League Baseball or its clubs.