No games yet, but plenty of work, for Wright, Murphy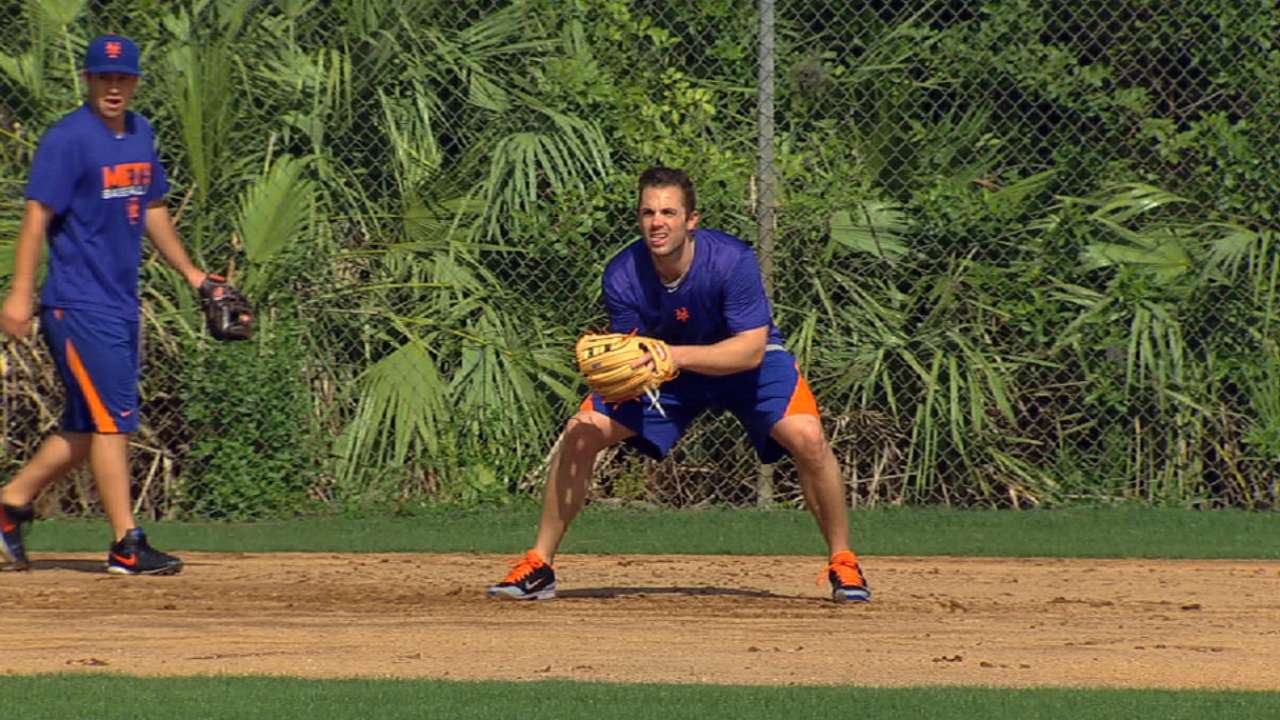 PORT ST. LUCIE, Fla. -- Just because David Wright and Daniel Murphy are not playing in Grapefruit League games, does not mean their early days in camp have been easy.
Quite the contrary, said Wright, who has spent the past few mornings participating in some of the most intensive spring workouts of his career. While their Mets teammates have busied themselves taking batting practice, shagging fly balls and scooping up grounders in preparation for daily exhibitions, Wright and Murphy have gobbled up 30-40 minutes worth of "game-speed fungoes" each day, throwing full velocity to first base instead of tossing the balls to the side.
Sunday morning, Wright batted in a simulated game against 20-year-old pitching prospect Gabriel Ynoa, who throws in the low- to mid-90s and posted a 2.72 ERA at Class A Savannah last season. He has also been working frequently on defense with third-base coach and former Mets infielder Tim Teufel. Knowing he does not need to keep anything in reserve for a game, Wright has practiced each day to the point of exhaustion.
"That's what's beneficial to me, is getting as close to game speed as I can before the actual games," he said. "In years past, it's almost like I was trying to do it on the fly. This, I think, has been really, really beneficial to me because I've gotten a chance to get really, really good work in and not have to worry about saving some in the tank for a game."
In an effort to prevent the nagging injuries that have sidelined Wright and Murphy in recent years, the Mets decided this spring to hold those two back from early Grapefruit League games. They will join their teammates on the field in mid-March.
"You can't get this type of work if it's just taking ground balls before a game, trying to get ready for the game," Wright said. "So it's been really good."
Anthony DiComo is a reporter for MLB.com. Follow him on Twitter @AnthonyDicomo. This story was not subject to the approval of Major League Baseball or its clubs.