In Mets' camp, MLBPA discusses Drew situation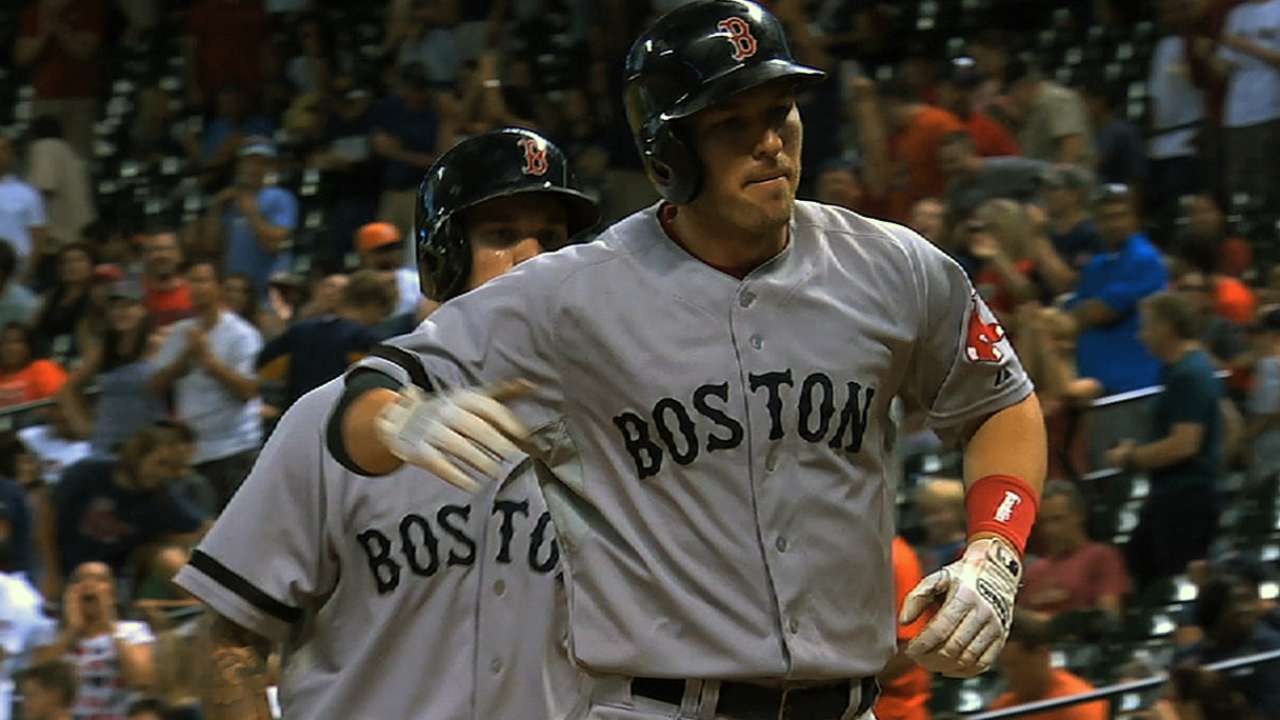 PORT ST. LUCIE, Fla. -- Major League Baseball's Players' Association is not happy with the Draft compensation rules affecting shortstop Stephen Drew's perpetual free agency.
"It's very much a concern," union chief Tony Clark said Tuesday, after an annual meeting with Mets players at Tradition Field. "Any time you have players on the free-agent market who are still sitting at home come March 3 or 4 or whatever day it is, that I think everyone would agree can have a positive impact on any club they would happen to play on, it is a concern. It is a topic that we pay a lot of attention to, because we don't think it's in anyone's interest to have some of the top players in the game sitting at home and not playing on the field."
Because Drew declined a $14.1-million qualifying offer from the Red Sox in November, any team that signs him before June must forfeit a Draft pick to do so. That was not a major factor in the Mets' decision to pass on Drew, considering their first-round pick was protected as one of the league's 10 best, and their second-round selection already went to the Yankees as compensation for signing Curtis Granderson. But the union does believe the rule has scared off other potential suitors.
Mets officials, conversely, have indicated that they passed on Drew largely because they do not consider his price tag -- likely $10 million or more per season -- worth the upgrade over incumbent shortstop Ruben Tejada. To that end, Clark said he always keeps an eye on the Mets' spending habits, considering their sub-$90 million payroll is significantly less than those of major-market rivals such as the Yankees, Red Sox and Dodgers.
"Suffice it to say, whether it's New York or any other team, obviously one of our responsibilities as a union is making sure that we protect the interests of the players, and obviously support the interests and the advancement of the game in general," Clark said, noting that the union is not aware of any bank-imposed restrictions on the Mets' payroll. "So any time there are concerns or issues with any club related to certain habits or trends, we pay attention to them."
Anthony DiComo is a reporter for MLB.com. Follow him on Twitter @AnthonyDicomo. This story was not subject to the approval of Major League Baseball or its clubs.