Calmer spring with Mets appeals to Wheeler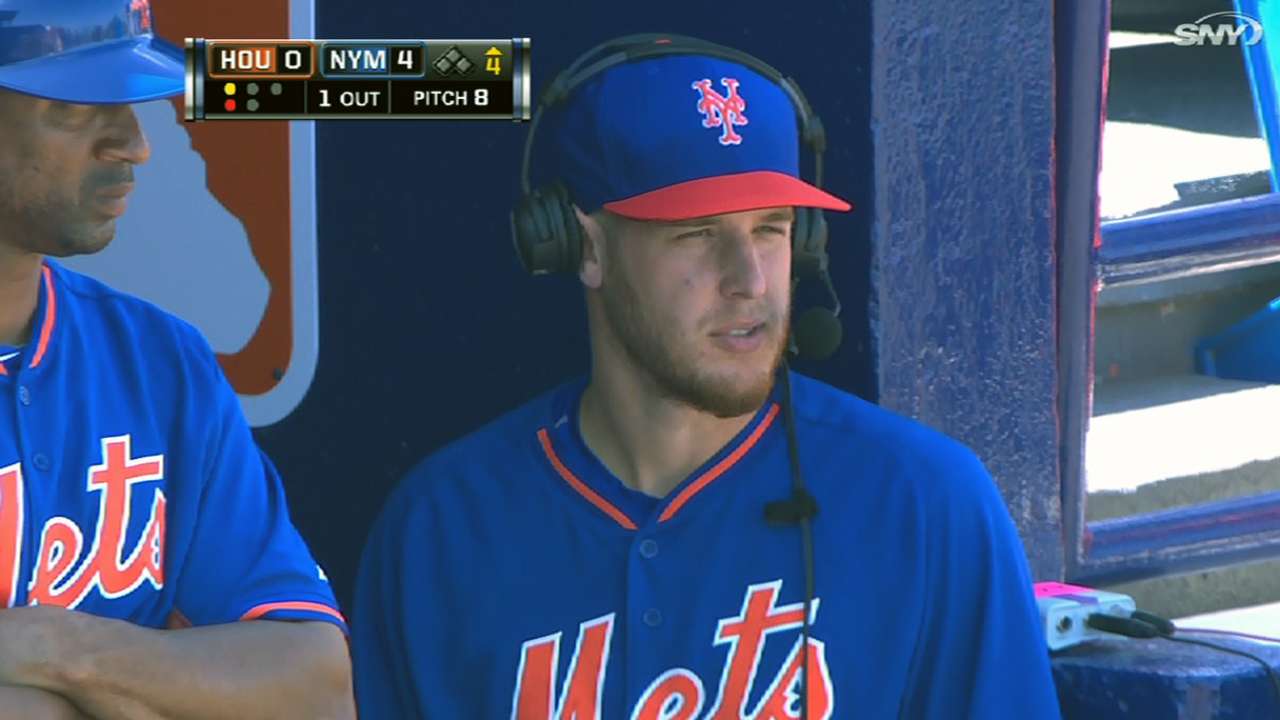 PORT ST. LUCIE, Fla. -- Zack Wheeler, of all people, understands what Noah Syndergaard is going through this spring as a top prospect in big league camp. Like Matt Harvey before him, Wheeler was once in the same situation as Syndergaard, with fans and media dissecting his every move.
Wheeler likes things better the way they are now. A day after Syndergaard drew scouts and columnists from all over Florida to watch him pitch, Wheeler enjoyed an afternoon of relative quiet back at Mets camp. Perhaps he shouldn't have, considering the strength of his performance against the Astros: three scoreless innings in just 40 pitches. But at Tradition Field, the tone was nonetheless mellower.
"It definitely is more calmed down," Wheeler said, comparing this year's camp to last year. "It's just a little bit more relaxed knowing everybody, and knowing what I have to do, so I'm not always head-on-a-swivel and rushed and all kinds of stuff like that. I'm just more relaxed and focused."
Already this spring, Wheeler has approached Syndergaard to offer any advice he might need. If the rookie needs more specific guidance going forward, Wheeler said, he will be happy to help.
As for Wheeler personally, the stress-free nature of this year's camp has allowed him to focus on fine-tuning his game. Tops on the agenda is working more economically in outings, a goal that starts with better control of his arsenal.
If Thursday's average of 13.3 pitches per inning was any indication, Wheeler is certainly on the right track.
"I just tried to attack guys, get ahead of them," Wheeler said. "That's my plan going into this season -- keeping the pitch count down, getting ahead of guys so I can go a little deeper into games. Getting them in three pitches or less, that's sort of what they brought us up on in the Minor Leagues. Three pitches or less, that was one of our stats on the chart. That's always been in my head. It's definitely time to put that in place."
Anthony DiComo is a reporter for MLB.com. Follow him on Twitter @AnthonyDicomo. This story was not subject to the approval of Major League Baseball or its clubs.