Gee not reading too much into spring starts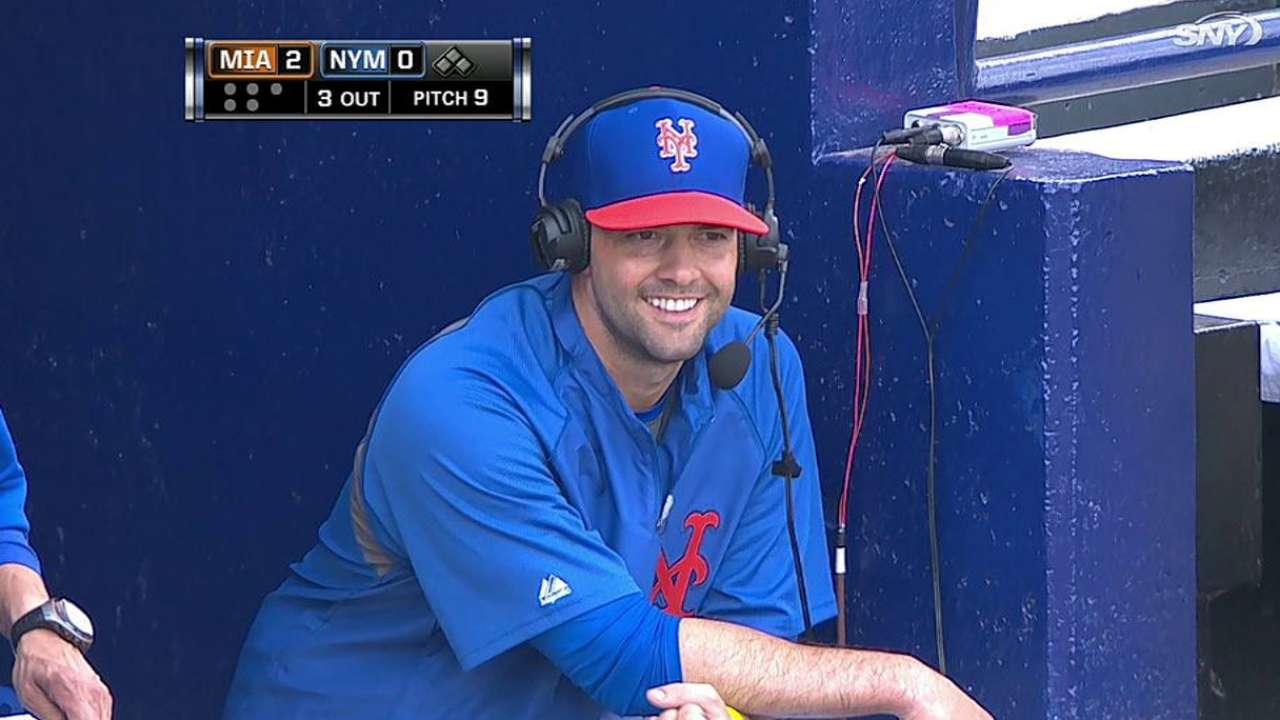 PORT ST. LUCIE, Fla. -- Last spring, right-hander Dillon Gee performed so poorly that he hit two batters and threw three wild pitches in a single game. By the end of the Grapefruit League schedule, his ERA was 5.87. And although he took that into the early part of the regular season, he recovered to enjoy the finest campaign of his career.
Because of that, he is not reading too much into the modest improvements he has displayed this spring. He gave up one run over 2 1/3 innings on Wednesday in his first Grapefruit League start, keeping him on track -- most likely -- to start the third game of the season.
"What I got from last spring is that it isn't going to foreshadow how the season's going to play out at all," Gee said. "Just because you feel good in Spring Training doesn't mean you'll feel good in the season. You try to get things ironed out here, but it's continual work."
Because Gee is more of a command pitcher than a power arm, that work revolves around repeating his mechanics and hitting specific spots within the strike zone. If he can do that consistently by the end of March, he knows, he will be ready for the regular season.
"As of right now, I feel good compared to where I was last year at this point," he said. "At least I'm throwing strikes right now. If I can throw strikes, I can go out there and compete no matter how I feel."
Anthony DiComo is a reporter for MLB.com. Follow him on Twitter @AnthonyDicomo. This story was not subject to the approval of Major League Baseball or its clubs.