Parnell's return to mound a welcome sight for Mets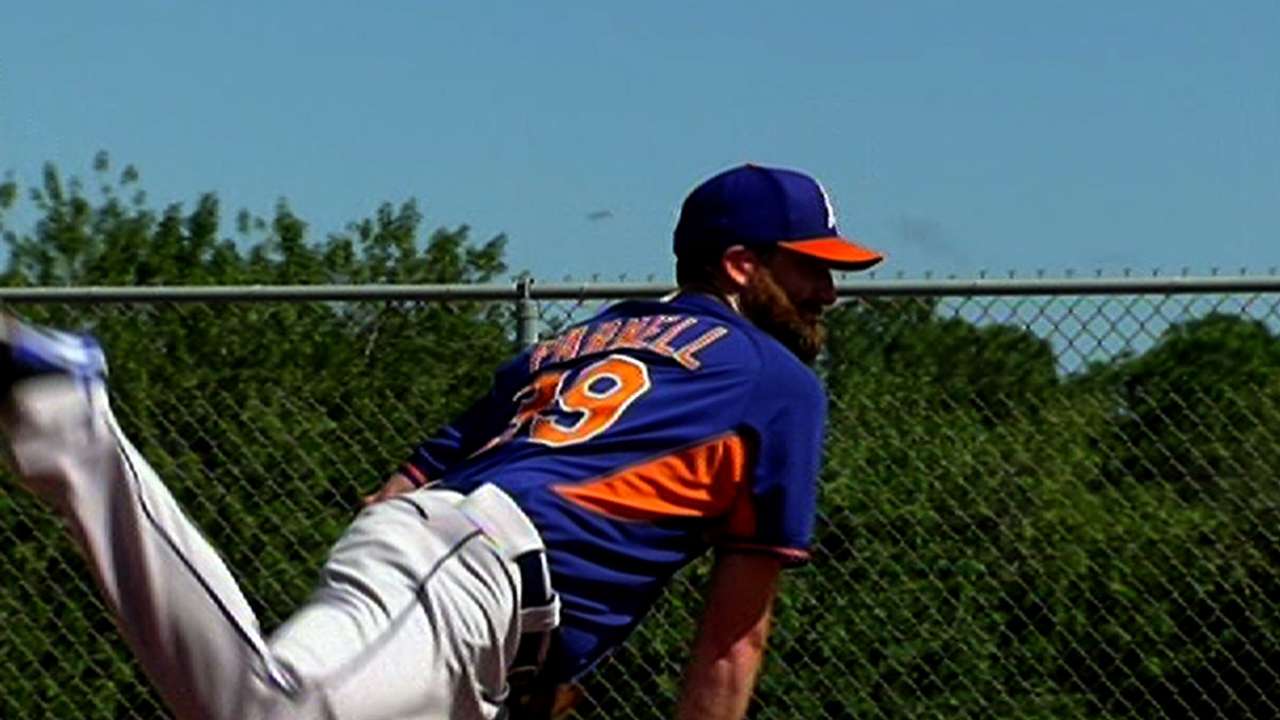 PORT ST. LUCIE, Fla. -- Mets manager Terry Collins said he experienced a "warm feeling" when Bobby Parnell made his first appearance in an official game since undergoing surgery to repair a herniated disk in his neck on Sept. 10.
"A lot of things change and fall into place when the closer is 100 percent," Collins said.
Parnell hadn't been scheduled to pitch on Sunday, but he told Collins he was ready not only to pitch, but to throw without easing up on the throttle. He faced five batters in the ninth inning after the Mets scored seven runs in the eighth and allowed one hit and an unearned run.
He said his final pitches to Tyler Greene were full bore.
"I wanted to see how my mechanics would be with the adrenaline rush," Parnell said. "That at-bat got me going."
Marty Noble is a reporter for MLB.com. This story was not subject to the approval of Major League Baseball or its clubs.