Lagares, E. Young competing for time in outfield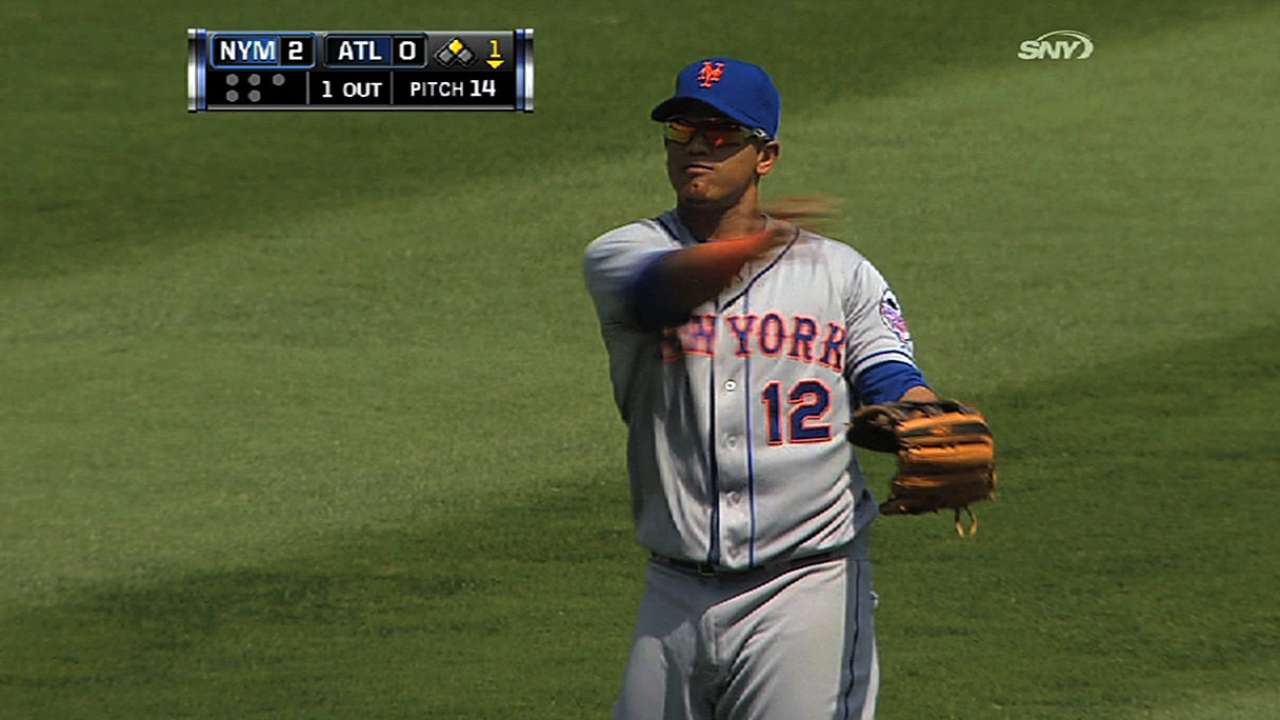 PORT ST. LUCIE, Fla. -- Juan Lagares made another remarkable throw Sunday, this one from center field to third base, when Andrelton Simmons unwisely tried to advance two bases on a single by B.J. Upton in the first inning.
Mets manager Terry Collins said, "I guess [Upton] didn't remember last year." Lagares cut down Braves right fielder Jason Heyward in back-to-back games last season.
The competition between Lagares and Eric Young for regular time in the outfield continues. Collins said Sunday his decision -- Lagares playing center and batting low in the order, or Young leading off and playing left -- probably won't be made until 10 games remain on the spring schedule.
Without Matt Harvey and regardless of whom turns out to be the fifth starter, the Mets will not have a strikeout rotation, making defense more critical. But no team wins without some offense. Moreover, with so many unsettled assignments and no sense how the batting order will produce, Collins may be forced to use Eric Young in left and Chris Young, a capable defender, in center.
If Lagares plays center and Eric Young sits, Chris Young will bat leadoff.
Marty Noble is a reporter for MLB.com. This story was not subject to the approval of Major League Baseball or its clubs.