Niese sees positives in first spring start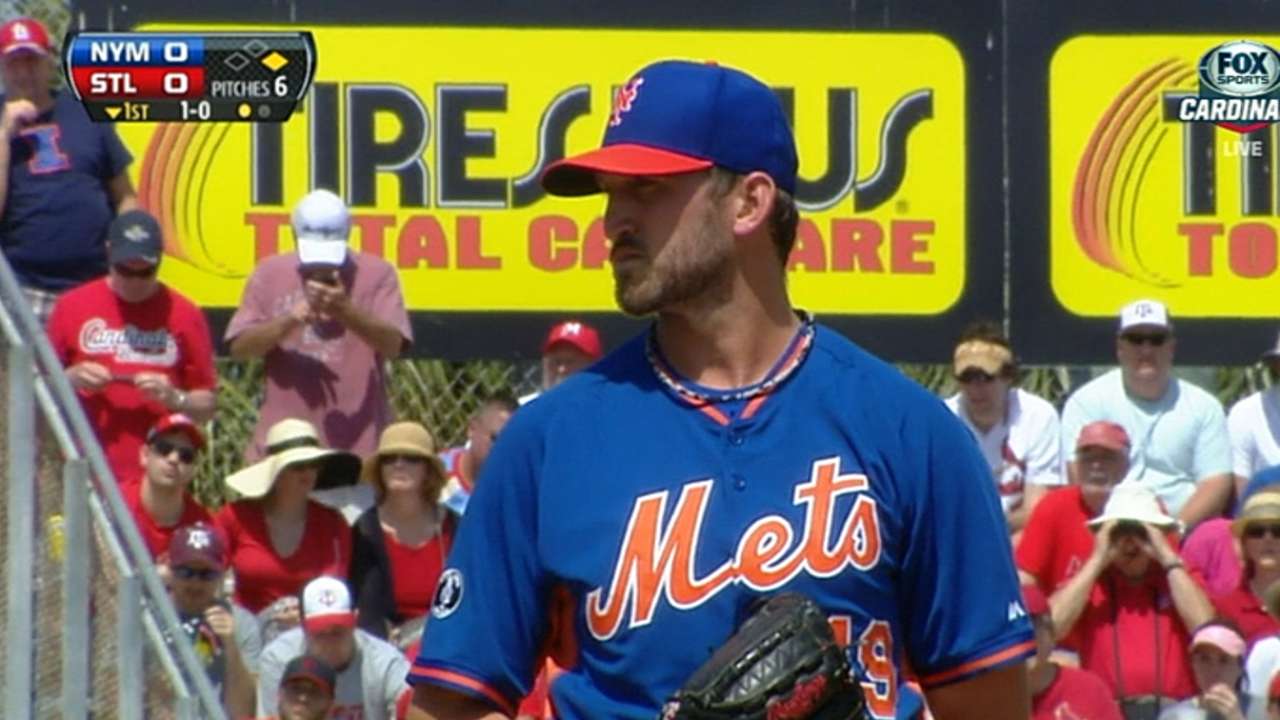 JUPITER, Fla. -- It was long, laborious and, at times, ugly. But Jon Niese did not care, because it was a start.
Fully recovered from the soreness in his left shoulder that dogged him earlier this spring, Niese made his Grapefruit League debut on Tuesday against the Cardinals, giving up four runs in two innings and topping out at 89 mph in a game the Mets ultimately won, 9-8. Of most importance to Niese were the 50 pitches he threw as the final member of the projected rotation to start a spring game.
"It took a little while for me to get going, get back into the competition," Niese said. "But I felt good. I kind of started off slow and was able to gradually build up.
"I would have liked to have [thrown 50 pitches] in more than two innings. I don't feel like my pitches are as crisp -- I think some of that might have to do with mechanics. But as far as my arm, it feels better and better each time. That's a good sign."
As long as Niese's shoulder remains intact, he has reason to believe the results will come. And as long as those results come, he will be standing on the mound on Opening Day against the Nationals -- an assignment the Mets have privately acknowledged but not officially announced. Niese's plan is to add 15 to 20 pitches to his total each time out, bringing him close to triple-digits by the end of this month.
"I'm not 100 percent as far as where I want to be pitching-wise, but I think they're getting more crisp," Niese said of his pitches. "Some of [them], obviously, I'm not really consistent right now."
Anthony DiComo is a reporter for MLB.com. Follow him on Twitter @AnthonyDicomo. This story was not subject to the approval of Major League Baseball or its clubs.