Ike inching closer, but return not imminent
Leg injuries hampering first-base candidate; Duda could play Friday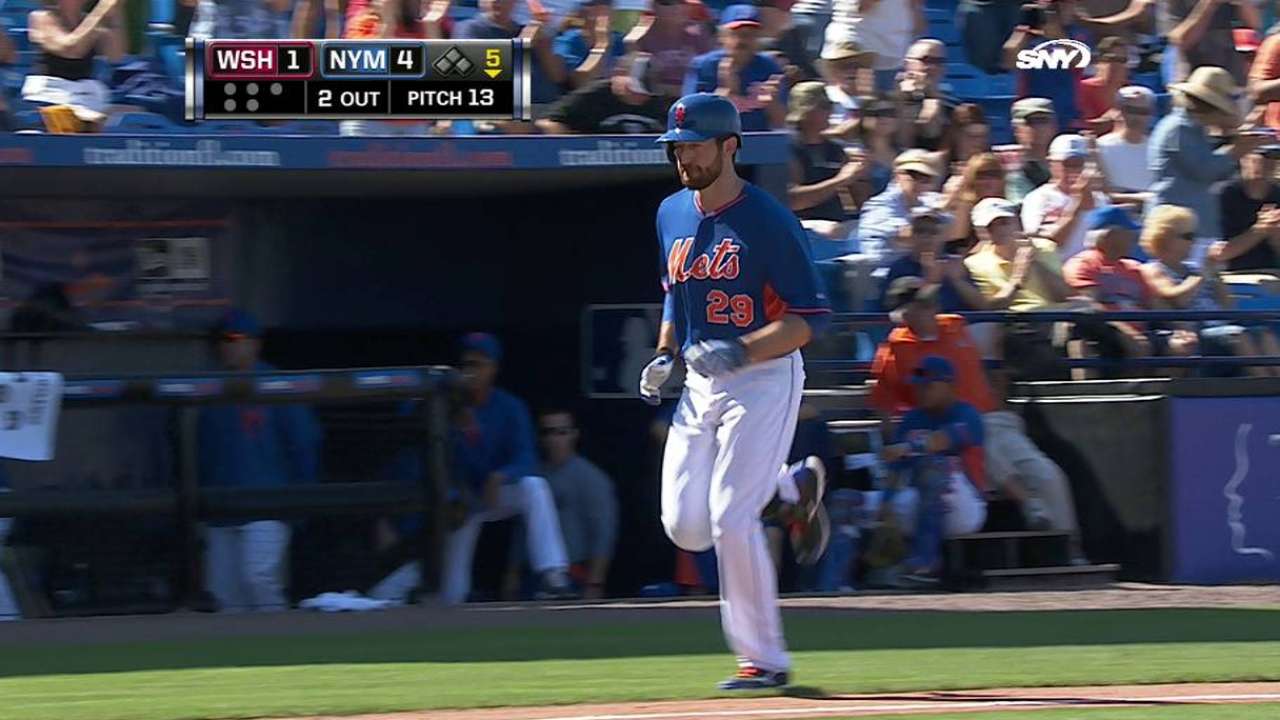 PORT ST. LUCIE, Fla. -- Ike Davis shed his walking boot long enough to play catch on Wednesday with Lucas Duda, the Mets' similarly-hobbled first baseman with whom he is competing for a job. But neither player is ready for an imminent return to game action.
"I don't know if I'm day-to-day," Davis joked. "I could be day-to-years."
Davis, who has been nursing two sore calves since the early days of March, tested his legs Wednesday morning by doing every baseball activity other than running. But he did not sound optimistic about playing late this week, saying he plans to continue wearing a boot on his right foot away from the ballpark.
"I haven't moved on the ankle in a while, so this is different," Davis said. "There's not a lot of pain, though. It's just a little tight, I guess, but not painfully tight."
Duda is progressing a bit more rapidly from a lingering left hamstring strain, and could appear in a Minor League game as soon as Friday.
Once he does, the Mets' first-base competition -- by far the most scrutinized position battle anywhere on the roster -- can begin anew with roughly two weeks left in camp. Neither Davis nor Duda has distinguished himself to date, for the simple reason that neither has spent much time on the diamond.
"It changes things pretty radically just by the fact that they haven't been out there," general manager Sandy Alderson said. "We've got a couple of weeks, almost three weeks left, to get them back out there, and hopefully we'll get a chance to do that. But given the fact that it's a truncated version of Spring Training for both of them, we'll have to be cautious about making judgments."
Anthony DiComo is a reporter for MLB.com. Follow him on Twitter @AnthonyDicomo. This story was not subject to the approval of Major League Baseball or its clubs.