Tejada's spring struggles continue at shortstop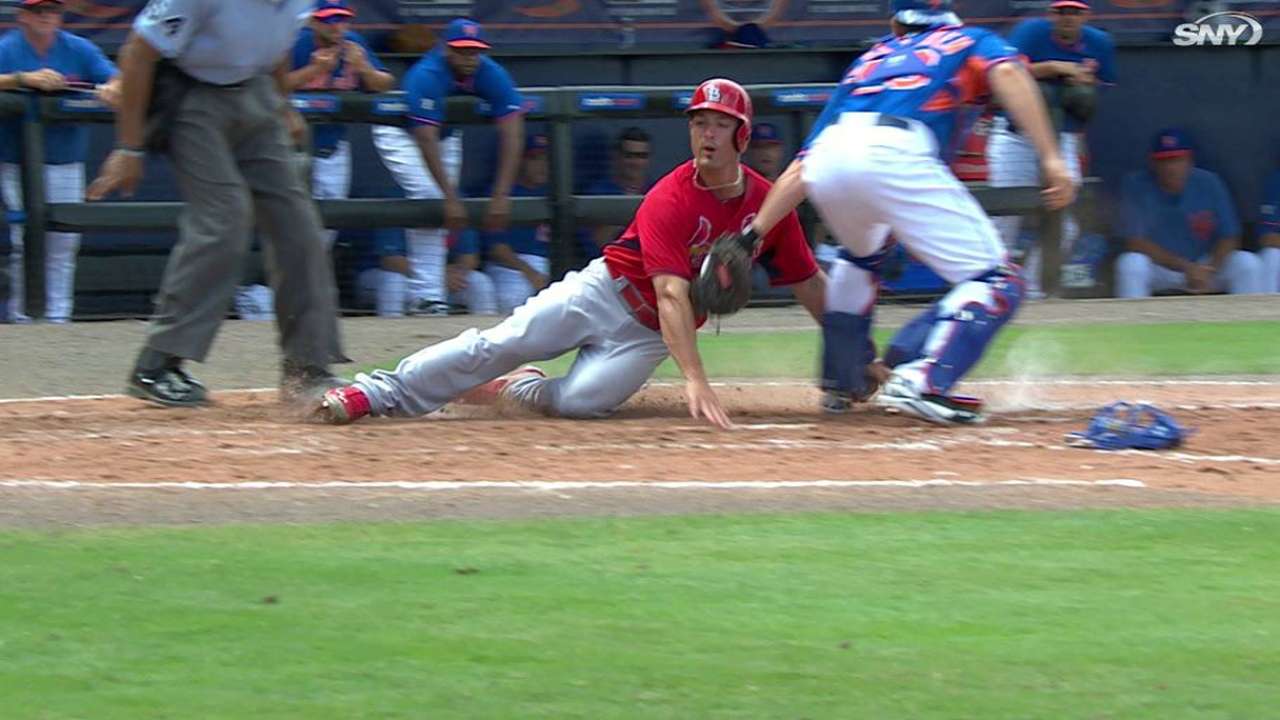 VIERA, Fla. -- To shift the narrative away from Stephen Drew, Nick Franklin, or any other shortstop the Mets might summon from outside the organization, Ruben Tejada must play at a high level this spring.
So far, he is doing largely the opposite. Tejada committed his third error in six spring games Thursday against the Nationals, also going 0-for-3 at the plate -- including a double play -- to drop his Grapefruit League average to .067. Since returning from a leg injury that kept him out of several early games, Tejada has also made multiple defensive misplays that did not count as errors.
"Errors happen," Tejada said. "Everybody makes them. I have a couple this week, but I've just got to keep working and keep mentally positive and keep playing hard."
Dogging Tejada all spring have been rumors of Drew, a free agent, or Franklin coming to the Mets and taking his job. Though the Mets have shown little public interest in Drew, Mariners scouts have been a near-constant presence at Mets games this spring. Seattle has made clear its desire to trade a shortstop such as Franklin before the end of Spring Training, with the Mets being their most obvious partner.
Knowing all that, manager Terry Collins talked to Tejada during Thursday's game, telling him to relax -- that the job is his, so do not press.
"You're the shortstop here," Collins recalled telling Tejada. "Your name is going to be in the lineup. So go be the player we know you can be."
Anthony DiComo is a reporter for MLB.com. Follow him on Twitter @AnthonyDicomo. This story was not subject to the approval of Major League Baseball or its clubs.