Mets' den Dekker more dialed in this spring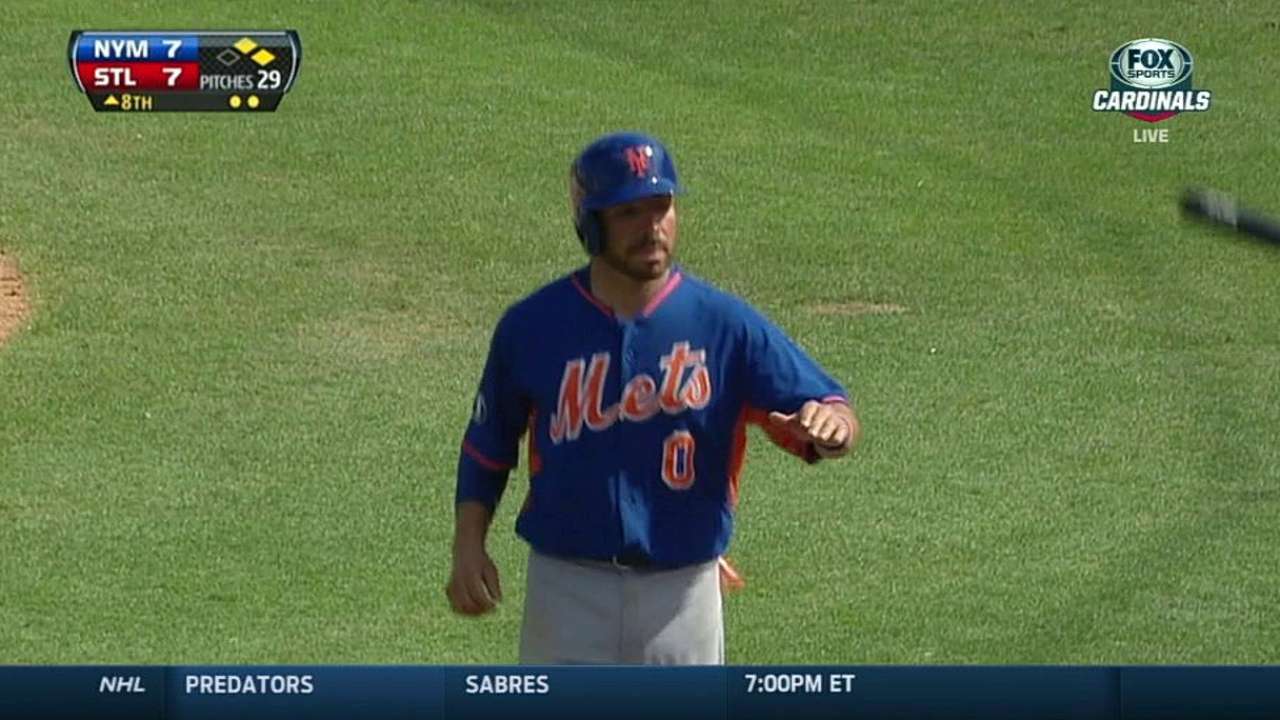 JUPITER, Fla. -- When Mets outfielder Matt den Dekker tried to brace his fall while diving for a ball in a Grapefruit League game last spring, he fractured his left wrist.
Before the injury, den Dekker hit just .205 with a homer and seven RBIs in 19 spring games. He missed three months before earning his Major League callup in late August.
"I really had to build my strength back up," said den Dekker, who finished with a .207 average and six RBIs in the big leagues. "I worked hard. I came into this spring strong and ready to go."
Through 13 games, Matt den Dekker is 9-for-22 (.409) with a double, triple, three runs and five RBIs for the Mets this spring. Those numbers already top what he did last spring and in 2012, when he batted .143 with a double, triple and three RBIs.
"First week or two, I wasn't feeling great, but not terrible early on," den Dekker said. "The last week or so, I've been feeling a lot better and just going out there and having good at-bats and batting practice. Taking it a day at a time, having a good day every day."
The 26-year-old started in right field and batted second for Friday night's game against the Marlins, going 1-for-3.
By seeing opportunities at the corner-outfield positions, den Dekker gets to show his versatility.
"My past years, I've always struggled when I moved up, and then played well the next year, and I just think it's getting comfortable in the change of surroundings," den Dekker said. "I've been in big league camp before. It's definitely a little more familiarity and knowing what the guys want and how the other guys go about their business.
"I'm just out here trying to compete for a spot and trying to make the team and help them out as much as I can.
Christina De Nicola is a contributor to MLB.com. This story was not subject to the approval of Major League Baseball or its clubs.