Davis, Duda get at-bats in Minor League games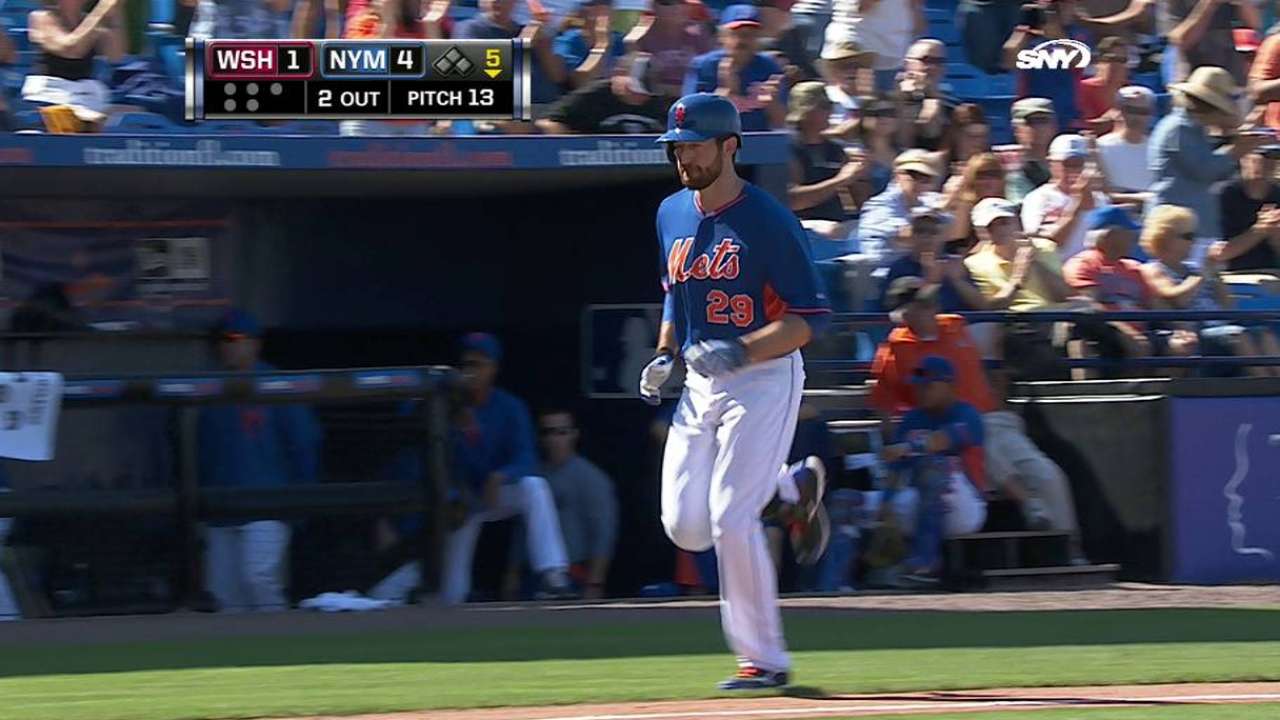 JUPITER, Fla. -- Both candidates for the Mets' first-base job -- Ike Davis and Lucas Duda -- showed progress in their recoveries from injury by playing in Class A games at the Mets' Spring Training complex on Friday afternoon.
Davis, nursing sore calves since early March, went 1-for-3 with a double and two walks. He did not run the bases but lightly jogged before the game.
"Hopefully it feels better by next week to get into the big league games," Davis told reporters in Port St. Lucie. "I actually had a decent day. I kept the ball in the air, which is nice. I didn't roll over anything, but obviously I haven't hit a live ball in about a week or so. I didn't break all my bats and swing and miss every time, so that was nice. I felt good."
Duda, hampered by a left hamstring strain, finished 0-for-4 with a walk in a separate game. He also didn't run the bases but later ran in the outfield.
"The timing is a little bit off, but it felt good, for the most part," Duda said.
Davis and Duda will both get more at-bats on Saturday in Minor League games.
Christina De Nicola is a contributor to MLB.com. This story was not subject to the approval of Major League Baseball or its clubs.