Gee sees positives in outing despite high pitch count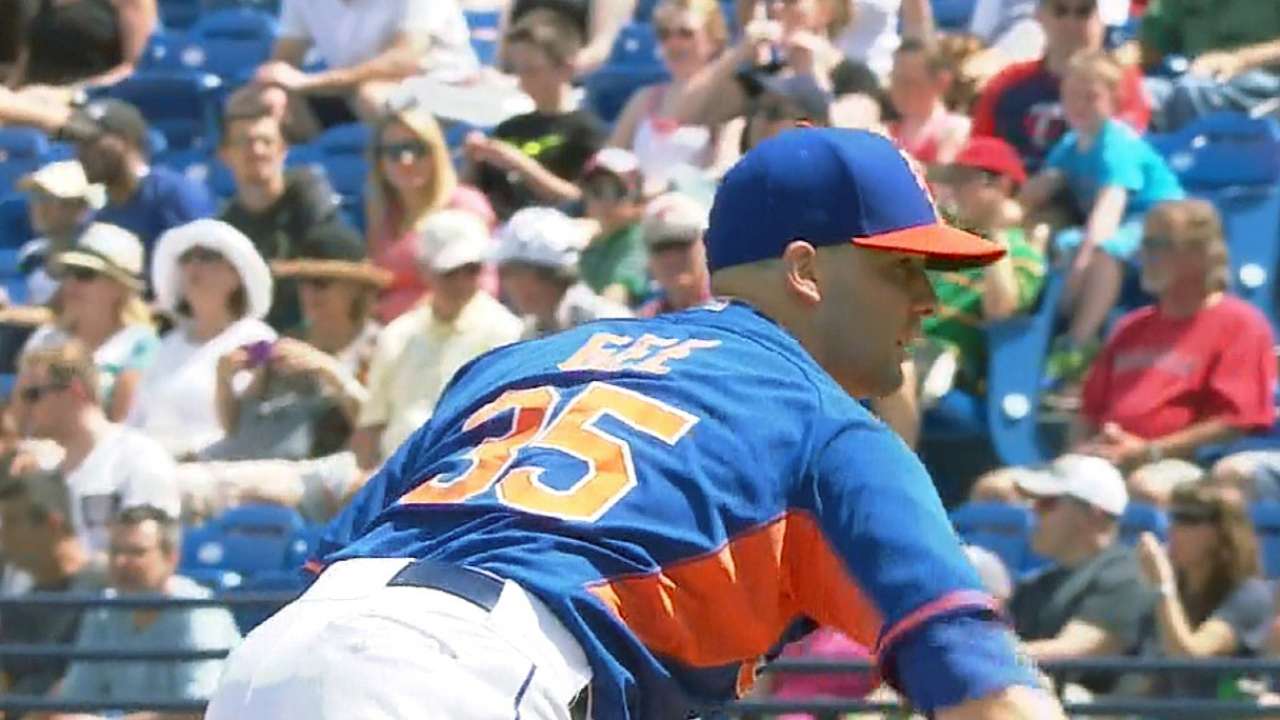 PORT ST. LUCIE, Fla. -- Dillon Gee was not particularly thrilled with his outing Saturday, even though his pitching line suggests otherwise.
Gee threw three scoreless innings in his third Grapefruit League start this spring, but needed 65 pitches to get that far.
"For 65 pitches, I want a little more innings than that," said Gee, who allowed five hits, recorded three strikeouts and issued no walks before exiting the game that ended in a 3-3 tie with the visiting Twins. "It's not good to go three innings with 65 pitches, but that's my work for the day."
Gee, slotted to be the Mets' No. 3 starter when the team breaks camp in two weeks, recorded quality starts in 15 of his last 22 starts in 2013; his 2.71 ERA ranked fifth-best in the National League from May 30 to the end of the season. He allowed two runs or fewer in each of those quality starts, so it's reasonable that he did not feel great about his performance Saturday.
There were positives, however, to be taken from his three-inning stint.
"I didn't give up any runs, that's the key. The changeup felt good today," Gee said. "I threw a lot of pitches when I was behind in the count to get back in the count. I battled. I feel fine. My timing was just off today or something."
Gee said he believes he's capable of delivering a stellar year, similar to the way he performed after the first month of last season.
"Last year, I did pretty well for a long stretch, so why not six months," said Gee, whose ERA dropped to 1.69 for the spring. "Just have to keep working on it."
Anthony DiComo is a reporter for MLB.com. Follow him on Twitter @AnthonyDicomo. Steve Dorsey is a contributor to MLB.com. This story was not subject to the approval of Major League Baseball or its clubs.