Colon, Collins not concerned about homers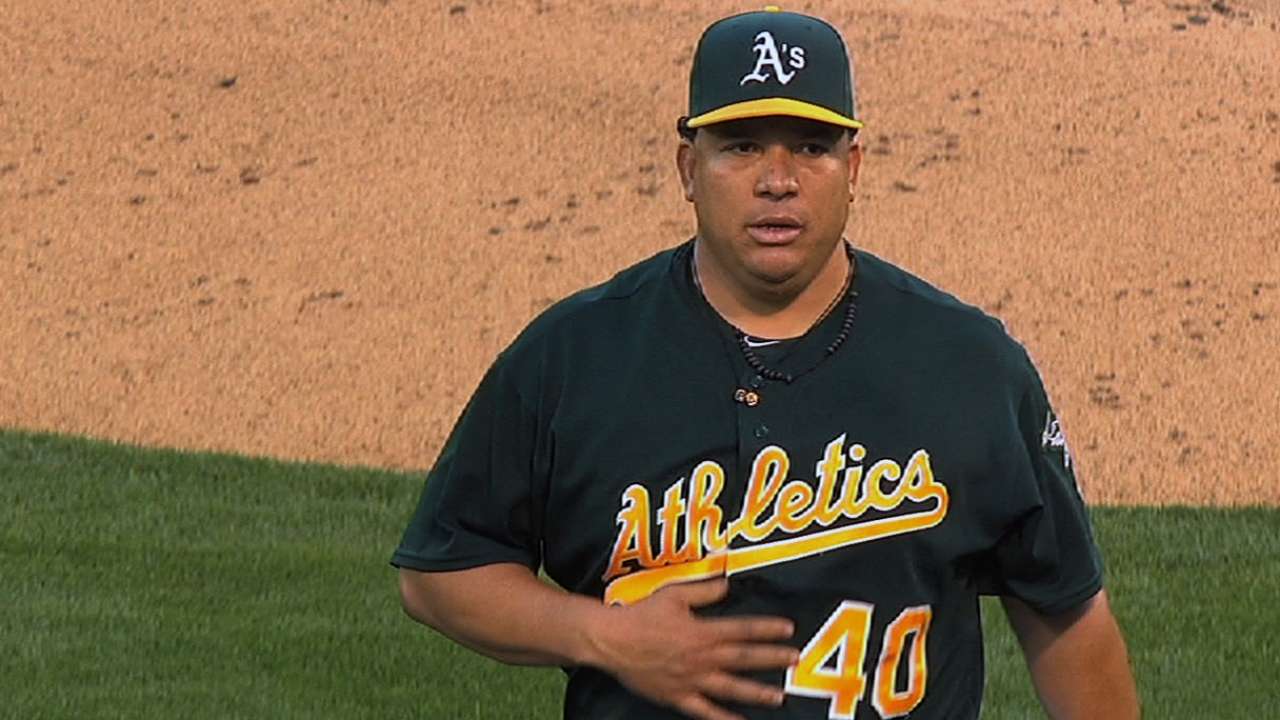 LAS VEGAS -- The Las Vegas Strip is approximately 4.2 miles long. Anthony Rizzo's two home runs off Bartolo Colon may have traveled nearly that far.
The Cubs first baseman blasted two homers off Colon in Saturday's exhibition at Cashman Field, accounting for nearly all of the damage against him in the game. Colon gave up one other run and five additional hits in 4 2/3 innings, bloating his spring ERA to 7.27.
His control and command within the strike zone, however, were what most interested the Mets.
"He's exactly what he's been advertised, a strike-throwing machine," manager Terry Collins said. "That's what he does. He's going to help us. He's going to make a big difference."
Though Cashman Field is known for its hitter-friendly conditions, Rizzo's blasts both sailed well beyond the bounds of any normal ballpark. Through a team spokesman, Colon said he was unconcerned about the homers, saying simply, "It's Spring Training."
Anthony DiComo is a reporter for MLB.com. Follow him on Twitter @AnthonyDicomo. Steve Dorsey is a contributor to MLB.com. This story was not subject to the approval of Major League Baseball or its clubs.