Davis, Duda on track to resume first-base battle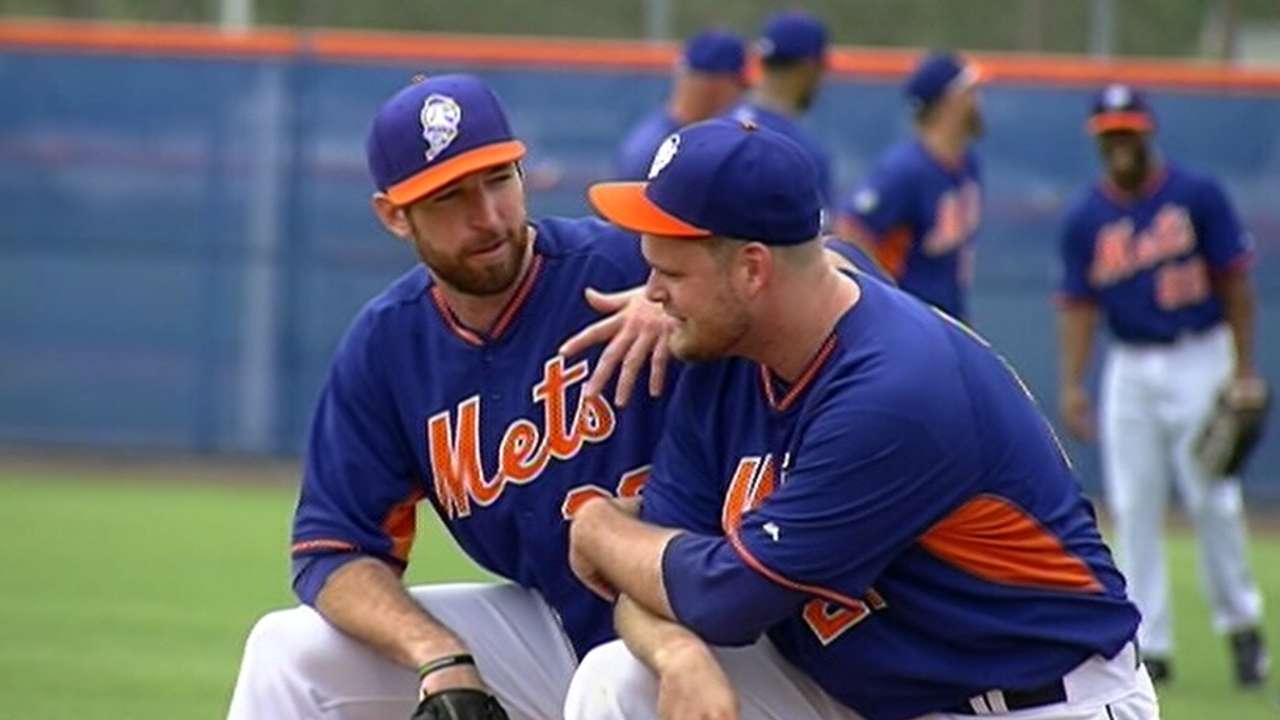 LAS VEGAS -- First basemen Ike Davis and Lucas Duda continued inching forward in their rehab programs Saturday, participating in Minor League games in Port St. Lucie, Fla.
Davis finished 0-for-4 with two walks, while Duda was 1-for-6 with a double. Working their way back from a strained left hamstring and soreness in both calves, respectively, neither player ran the bases.
General manager Sandy Alderson said he hoped Duda would be able to do so as soon as Sunday, putting him on track for a return to Grapefruit League action early next week. Davis is a bit behind Duda in his recovery, meaning the middle of next week might be a best-case scenario.
That leaves, at most, a week and a half of Grapefruit League games for the Mets to evaluate Davis and Duda, who are locked in what was supposed to be this camp's most intriguing position battle. With both players sidelined, the competition has so far been anything but intriguing, but the Mets believe there is still enough time left for meaningful evaluation.
"Oh yeah, believe me, we've got lots of at-bats coming up," manager Terry Collins said. "Not just in our games. We're going to use all sorts of means to get them the proper at-bats they need to get ready for the season. So we'll make the call that's going to be in the best interest of our club for sure."
Anthony DiComo is a reporter for MLB.com. Follow him on Twitter @AnthonyDicomo. Steve Dorsey is a contributor to MLB.com. This story was not subject to the approval of Major League Baseball or its clubs.