Tejada's woes continue at plate, on field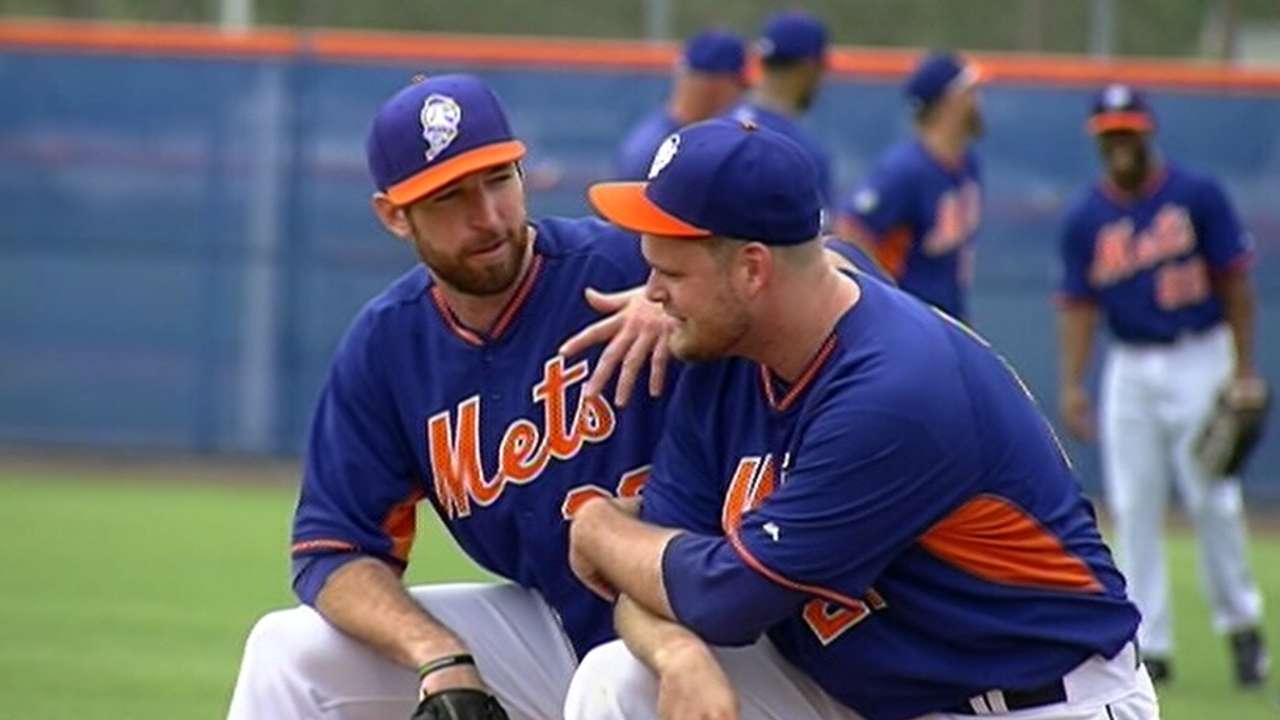 JUPITER, Fla. -- The struggles of Mets shortstop Ruben Tejada continued Sunday, both on the field and at the plate.
Tejada, batting leadoff in the Mets' 10-4 Grapefruit League win against the Cardinals, was 0-for-4, dropping his batting average this spring to .091. The Mets pounded out 19 hits against Cardinals pitching, including seven against St. Louis ace Adam Wainwright, and Tejada was the only starter in the Mets' starting lineup who did not register a hit.
Tejada also committed an error on a relatively routine grounder to his left hit by Matt Holliday in the third inning.
To Tejada's credit, he atoned for his fourth error of Spring Training two batters later by making a nice diving stop of a grounder to the left of the second-base bag by the Cardinals' Yadier Molina to start an inning-ending double play.
Mets bench coach Bob Geren was complimentary of Tejada's defense.
"Honestly, he made two really good plays today if you focus on the positive," Geren said. "The one ball scooted on him low, on Holliday's ball. What I did like is he didn't panic. Then he made a really nice play on the double play. Other than that [error], he actually played really well."
Anthony DiComo is a reporter for MLB.com. Follow him on Twitter @AnthonyDicomo. Steve Dorsey is a contributor to MLB.com. This story was not subject to the approval of Major League Baseball or its clubs.