Mets celebrate Granderson's birthday in Vegas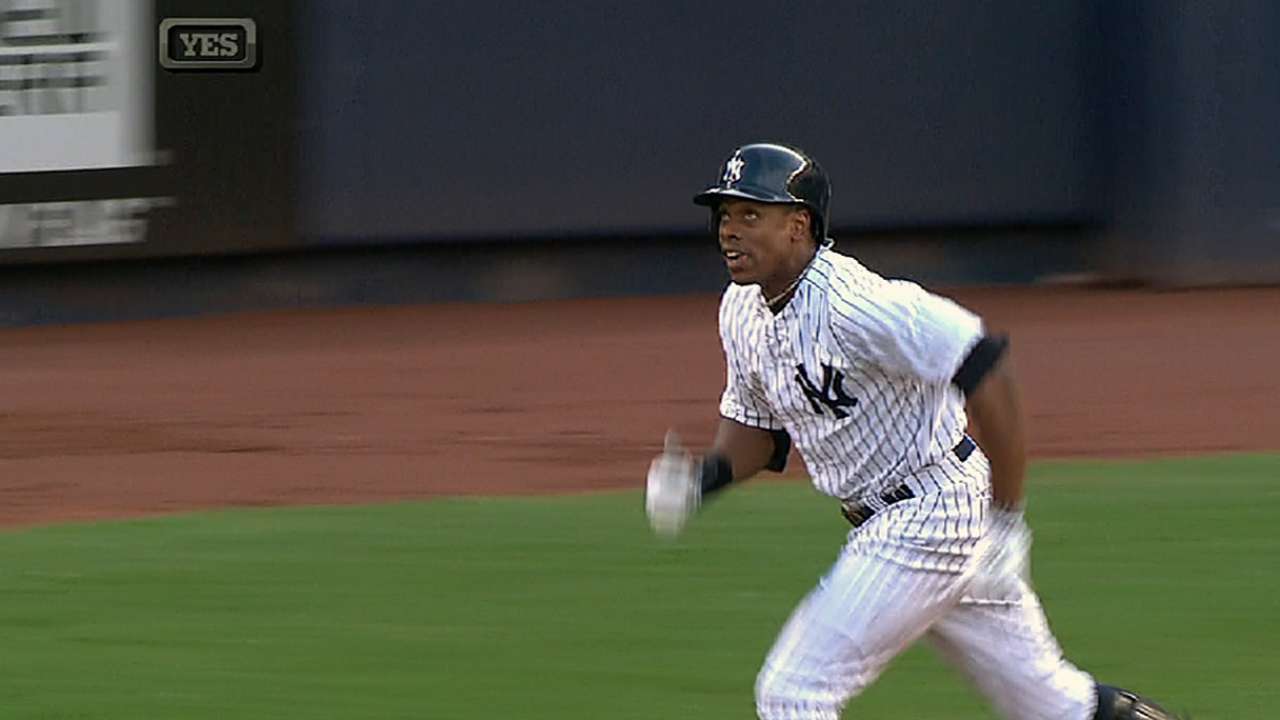 LAS VEGAS -- Picture this image from downtown Las Vegas: a group of multimillionaire baseball players plugging quarter after quarter into a simulated horse racing machine, whooping and hollering as they won and lost pennies.
That was the scene Saturday night at the D Hotel, where most of the Mets' traveling roster congregated to celebrate Curtis Granderson's 33rd birthday. After a dinner at Andiamo Steakhouse, the Mets gathered around a Sigma Derby machine on the casino floor, where players could wager quarters on fake horses.
"Guys were upset they lost six dollars," Granderson recalled, laughing.
It was a way for the Mets to blow off some steam, enjoying their two-day trip to Vegas for a pair of exhibition games against the Cubs. While some members of the traveling party stuck to relaxing -- David Wright spent much of his free time watching college basketball on television -- many others dabbled in what Vegas had to offer.
General manager Sandy Alderson took the opportunity to attend the Mountain West Conference tournament on UNLV's campus, rooting for a San Diego State team that lost in the finals. Most Mets players and personnel attended Granderson's bash. Then there was Wright, who enjoyed the rare Spring Training distraction that Vegas provided, but chose to avoid the glitzier aspects of the trip.
"It's tough for us -- or at least tough for me -- because of the time change," Wright said. "I'm not really a morning person anyway, and then you get here and you're up at 5 or 6 o'clock. I like to get into college basketball this time of year so we sat down, had a nice dinner, watched some college basketball. It was pretty laid back."
Anthony DiComo is a reporter for MLB.com. Follow him on Twitter @AnthonyDicomo. Steve Dorsey is a contributor to MLB.com. This story was not subject to the approval of Major League Baseball or its clubs.