Niese to begin season on disabled list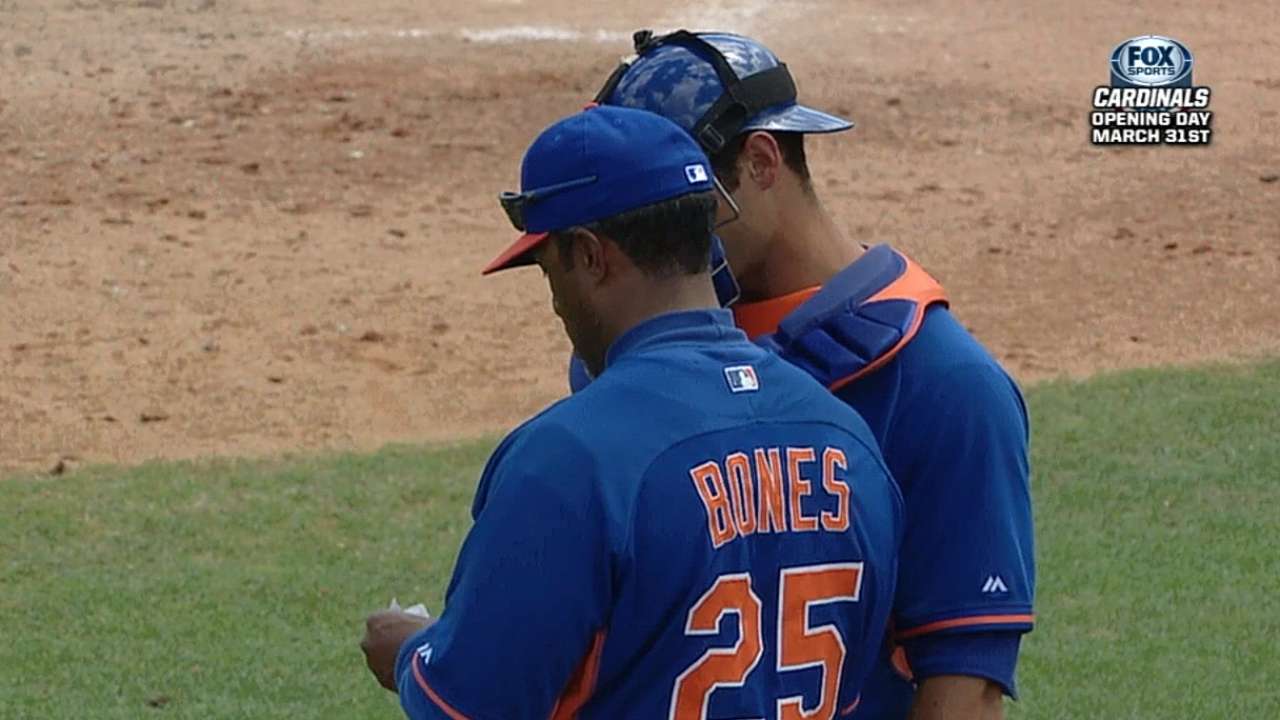 PORT ST. LUCIE, Fla. -- As expected, the Mets plan to place Jon Niese on the disabled list before the start of the season, clearing the way for Dillon Gee to start Opening Day on March 31.
A source acknowledged that Niese will open the season on the DL with the intention of pitching April 6 against the Reds, the first day he will be eligible to return. The delay will allow Niese to make one additional Minor League start in Florida, stretching out his arm in advance of his season debut. The Mets can carry an extra bench player or bullpen arm in the interim.
Niese has not pitched since flying to New York last weekend for an MRI on his sore left elbow, which revealed no structural damage. He was scheduled to toss a weighted ball Thursday in the hopes of throwing a bullpen session Monday, which would put him in line to make two starts in Minor League games before rejoining the team.
With Niese sidelined, the Mets will likely turn to Gee as their Opening Day starter. Though manager Terry Collins has not told Gee of his status, he acknowledged Thursday that it is the most likely scenario. Unlike Bartolo Colon, the other candidate Collins has mentioned by name, Gee is lined up properly for Opening Day.
"We haven't etched anything in stone," Collins said, "but he's probably the lead guy because of his success against the Nationals. No disrespect to Bartolo or anyone else, but this guy's won more games for us in three years than anybody on the staff. So we're kind of leaning that way."
After going 12-11 with a 3.62 ERA last season -- including a 10-5 record and 2.71 ERA from May 30 until the end of the year -- Gee said the assignment would be "obviously a big honor."
"It's what every starter wants," Gee said. "It's cool to pitch on that day, I'm sure."
Anthony DiComo is a reporter for MLB.com. Follow him on Twitter @AnthonyDicomo. This story was not subject to the approval of Major League Baseball or its clubs.