Murphy returns, makes amazing defensive play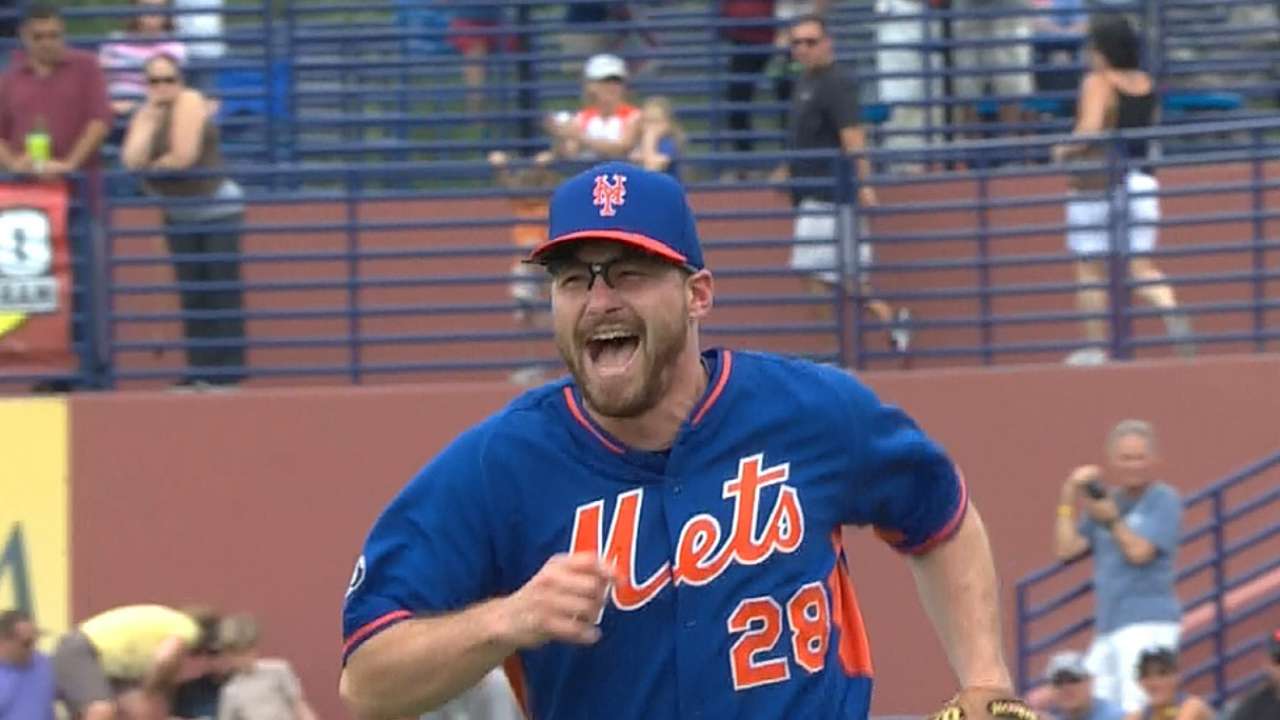 PORT ST. LUCIE, Fla. -- Daniel Murphy may have spent the past week battling a minor leg injury, but it did not affect his acrobatic ability.
In his first game back from a right calf strain, Murphy made a sensational play against the Nationals on Sunday, robbing Bryce Harper of an infield hit.
With one out in the sixth, Harper laid down a bunt to the right side of the infield, where Murphy charged and barehanded the ball. Lacking enough time to set himself and throw to first, Murphy -- like a tennis player trying for a miracle point at the baseline -- hopped off the ground and fired the ball between his legs, beating Harper with the throw by a fraction of a second.
"Wo-o-ow," Harper mouthed, as Murphy jumped up and down with a grin on his face.
"It was a really good bunt by Bryce," Murphy said, noting that he had only previously attempted such a play while clowning around in practice. "I just felt like it was the only way I could get it over to first from the angle I was going to have to take. I could probably do it another 15 times, and throw all 15 of them in the fourth row of the stands."
As for Murphy's leg, the second baseman said he came away from his six defensive innings and three plate appearances feeling "healthy."
"That's the easiest way to describe it," Murphy said. "I feel healthy at the end of the game right now."
Anthony DiComo is a reporter for MLB.com. Follow him on Twitter @AnthonyDicomo. This story was not subject to the approval of Major League Baseball or its clubs.