Mets having Flores work at short in Minors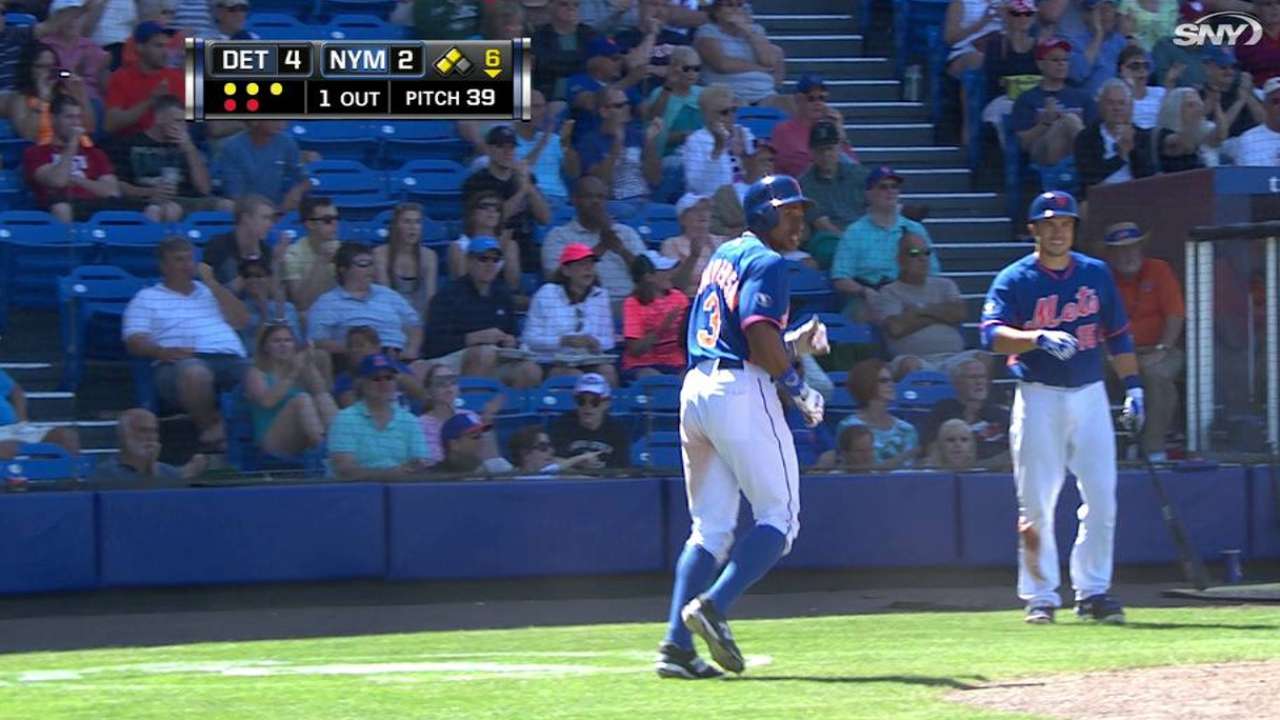 PORT ST. LUCIE, Fla. -- The Mets may have demoted Wilmer Flores from big league camp, but they are not ending the Flores-to-shortstop experiment just yet.
The team on Monday optioned Flores and three others to Minor League camp, ultimately setting his path toward Triple-A Las Vegas. There, Flores will play shortstop and second base after splitting time between second and third last season.
Flores, 22, is a natural shortstop who converted to third base earlier in his career, after the Mets determined he could not handle the physical demands of the position. But given their organizational weakness at short -- Ruben Tejada, the starter, has struggled mightily without any real threat to his job -- the Mets began redeploying Flores at shortstop earlier this month.
Though he showed some limitations at the position, Flores did not make an error in 42 innings there. He batted only .238, however, with two home runs in 42 at-bats. Tejada is batting .229 in 35 at-bats.
The Mets on Monday also optioned infielder Zach Lutz and outfielders Kirk Nieuwenhuis and Matt den Dekker to Minor League camp.
Lutz, 27, had no place on the roster with Josh Satin entrenched as the Mets' backup corner infielder. den Dekker, likewise, had no opening with Juan Lagares and Chris Young both ahead of him on the center-field depth chart.
Nieuwenhuis had an outside chance to make the team given starting pitcher Jon Niese's injury, which will allow the Mets to carry an extra bench player for the first five games of the season. But his demotion signals that Andrew Brown will likely make the Opening Day roster.
Anthony DiComo is a reporter for MLB.com. Follow him on Twitter @AnthonyDicomo. This story was not subject to the approval of Major League Baseball or its clubs.