Harvey, Mets officially come to terms on site of rehab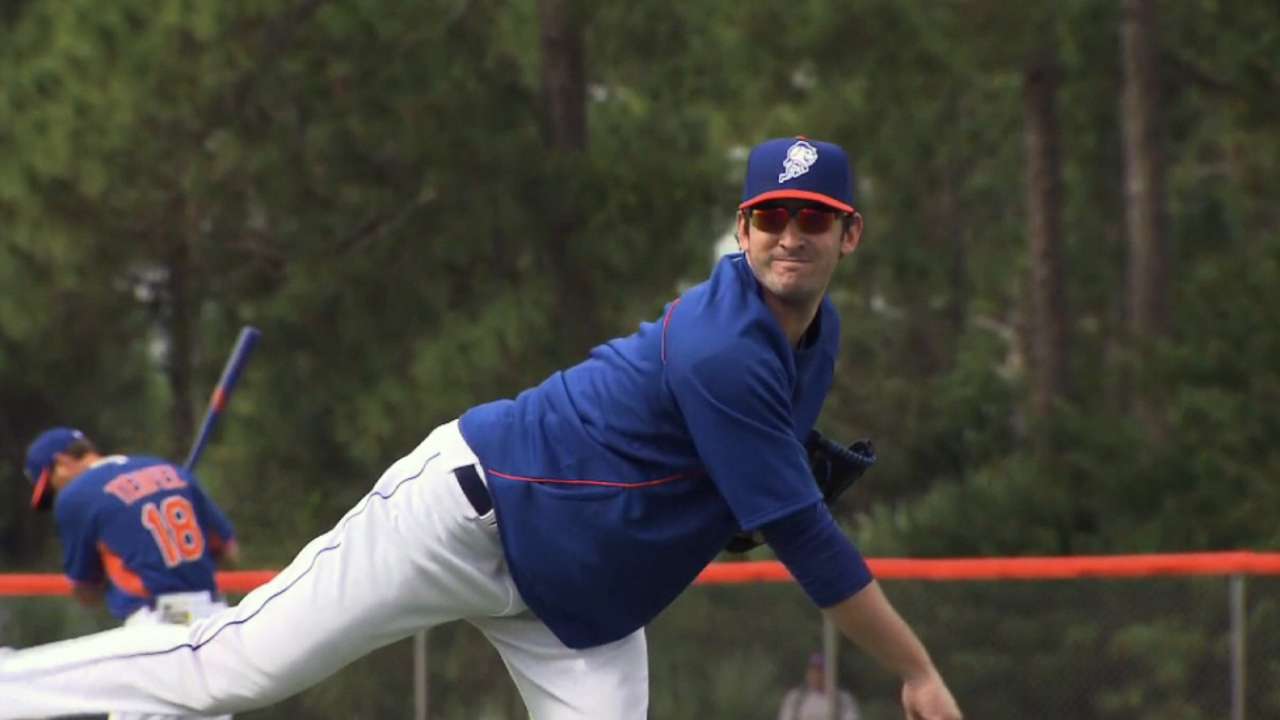 VIERA, Fla. -- The Mets and right-hander Matt Harvey have officially come to an agreement regarding the location of his Tommy John rehab, according to general manager Sandy Alderson.
The Mets will permit Harvey -- thanks to a clause in the Collective Bargaining Agreement preventing the club from keeping him in Florida for more than 20 days -- to rehab at Citi Field when the team is at home, giving him access to his teammates, his apartment and all the luxuries that New York has to offer.
When the team is on the road, Harvey will fly to Port St. Lucie, Fla., to rehab at the team's Spring Training facility.
That arrangement will continue through June, at which point Harvey will rehab in Florida "more or less full-time" as he ramps up his workouts, according to Alderson.
In effect, the deal is a compromise. Harvey gets to spend much of his summer in New York, as he wished, and the rehab staff in Florida gets to work with him on a regular basis.
"I think he's happy with that arrangement," said Alderson. "We're happy with that arrangement. We think it will work well, so we're going to go ahead on that basis."
Harvey hopes to return to active duty by September, though Opening Day 2015 remains a more realistic expectation.
Anthony DiComo is a reporter for MLB.com. Follow him on Twitter @AnthonyDicomo. This story was not subject to the approval of Major League Baseball or its clubs.