Mets' roster picture coming into focus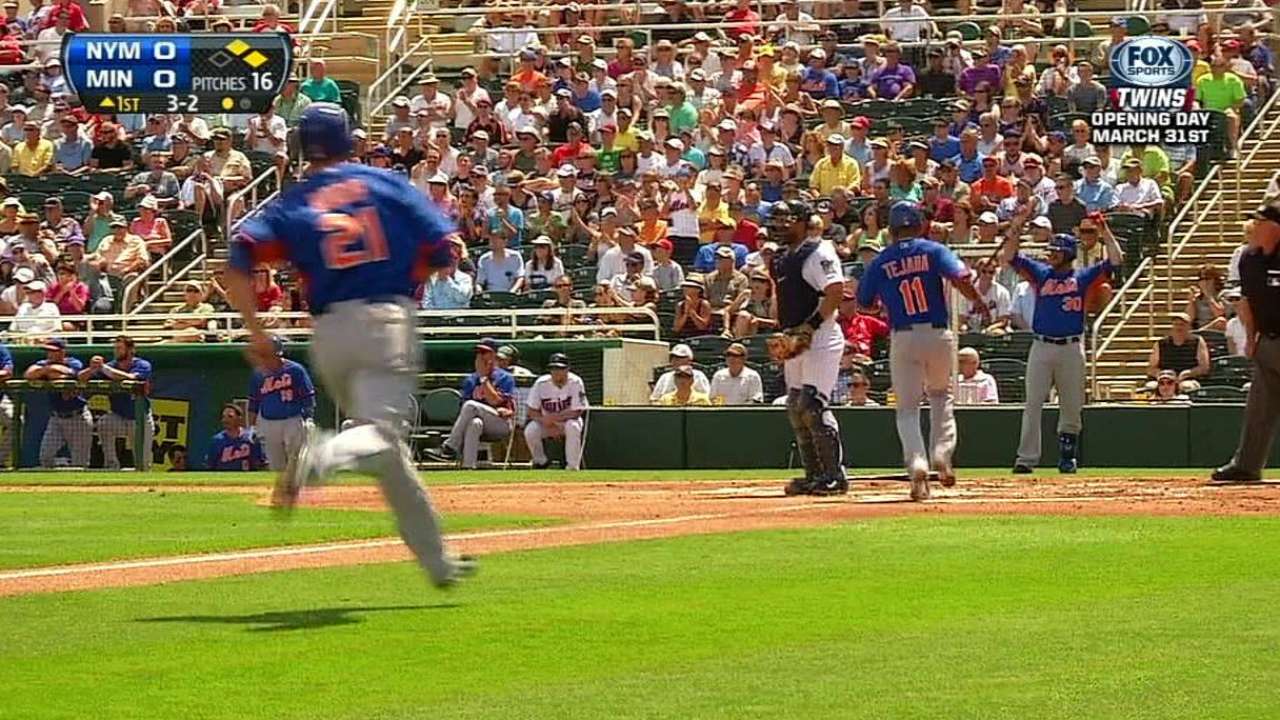 VIERA, Fla. -- With 31 players left in camp, Mets officials have begun informing players of their roster status. Though the team will not make many of its decisions final until this weekend, several items have become clear:
• Both Ike Davis and Lucas Duda are heavy favorites to make the Opening Day roster. Though the Mets have not chosen one over the other as the starter, Davis holds the edge in both Grapefruit League statistics and historic performance, and also appeared to be the favorite heading into Spring Training. Whoever loses the competition should see heavy at-bats as a designated hitter in Anaheim from April 11-13.
• Juan Lagares has continually impressed officials with his outfield defense, which may be enough to earn him an extended trial in center field to start the season. But even if he plays most days in April over Eric Young Jr., he will not have unlimited rope.
"I think everybody would probably agree he's our best outfielder, he's our best center fielder," general manager Sandy Alderson said. "But he's going to have to hit a little bit, too. If he were to start on Opening Day, we would have to see over a period of time -- how long, how short, I don't know -- if he could carry the offensive side of the game as well. If that's not the case, typically a guy like that would be better off playing somewhere else, but that's premature."
If Lagares starts in center field on Opening Day, Curtis Granderson and Chris Young will flank him in left and right, respectively.
• Vic Black took the first step toward rebounding from a tough spring with 1 1/3 scoreless innings on Tuesday against the Nationals. Black, who entered the game with a 6.75 ERA, stranded an inherited runner in the third inning before pitching around a walk and a hit in the fourth. He will have one, maybe two more appearances to prove he belongs in the Opening Day bullpen after a strong run late last season.
"Performances matter," Alderson said. "I think last year was a small sample. This year is an almost equal sample, so I think we have to take everything into account. We're not ignoring Spring Training performance."
Anthony DiComo is a reporter for MLB.com. Follow him on Twitter @AnthonyDicomo. This story was not subject to the approval of Major League Baseball or its clubs.