Dice-K, Mejia take rotation battle to Montreal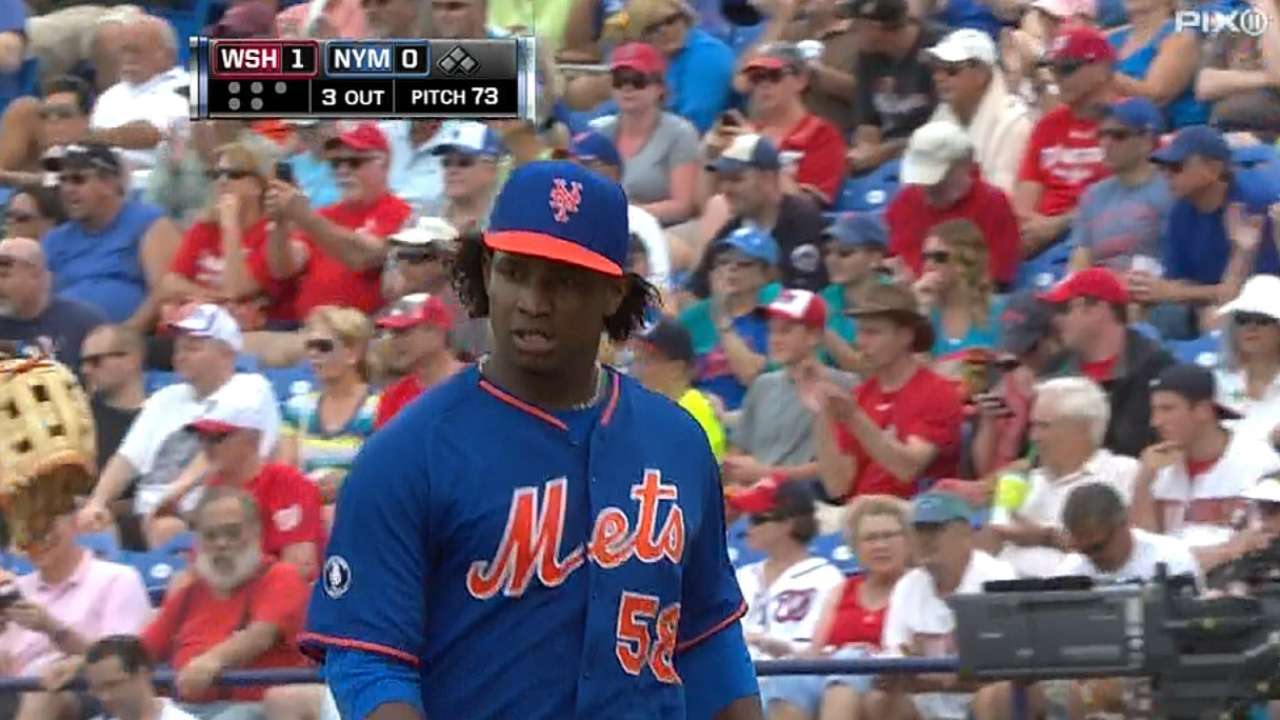 PORT ST. LUCIE, Fla. -- Going into exhibition games in Montreal on Friday and Saturday, the Mets still have not decided on a fifth starter between veteran Daisuke Matsuzaka and 24-year-old Jenrry Mejia.
"They're both still fighting for a position on the team, and they both have thrown extremely well," pitching coach Dan Warthen said on Thursday. "So it's made it a very difficult decision for all of us, which is a nice thing to have."
Matsuzaka has posted a 3.86 ERA in five starts over 18 2/3 innings, striking out 17 and walking four. Mejia started three games and pitched 9 1/3 innings, giving up five runs -- three earned -- walking five and striking out 10.
One of the two pitchers figures to start on April 4, but the situation hinges partly on the health of Jon Niese, who currently is on target to start April 6 as he returns from elbow soreness. If Niese suffers a setback before then, both could make the rotation.
One factor potentially working against Mejia is a bunion on his right foot that bothered him in his last start on Sunday. Manager Terry Collins called the situation "a concern," and said that while Mejia is scheduled to start on Friday against the Blue Jays, that plan still could be scrapped if Mejia aggravates it during warmups.
Mejia is coming off his best start of the spring, having allowed one run on two hits over five innings against the Nationals, striking out six.
"We've always like Mejia's stuff," Warthen said. "We'd just like to see him get deeper in a game, but that's the high pitch counts. We'll see how everything feels afterward, because he really has plus stuff, and if he can command the zone and get hitters out, he deserves the position as well."
Andrew Simon is a reporter for MLB.com. Follow him on Twitter @AndrewSimonMLB. This story was not subject to the approval of Major League Baseball or its clubs.